Greyhound Racing Odds: April 2018
Please keep in mind that all odds mentioned are accurate at the time published on 12/04/2018 8:15 am and are likely to change.
This month offers plenty of action on the dog tracks with some high class races available right across the UK and beyond. There are daily events to enjoy as always but April also sees some of the more prestigious races on the greyhound calendar.
Here is a round up of what to look forward to for the remainder of this month along with a set of prices from some of the more active bookmakers.
Con and Annie Kirby Memorial Stakes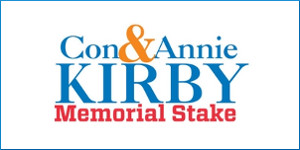 The Con and Annie Kirby Memorial Trial is a series of races starting with preliminary rounds in March and culminating in a Grand Final on April 21. At the time of writing, we have the semi finals to look forward to after a series of interesting build up races.
At present, the only markets that are available are for the outright winner of the Grand Final so there are plenty of dogs still in the hunt but it's Droopy's Davy who leads the betting by some margin at odds of 9/4 with Ladbrokes and Coral. Behind the leader, we have joint second favourites with Cash is Kings and Lemon Shane both at 5/1 with Ladbrokes while Slippy Cian is close behind at 11/2 with Coral.
While it's tight amongst the chasing bunch, Droopy's Davy has that advantage in the markets and this is a dog who has run his last four races on the Limerick Track to great effect. He may have finished second last time out in a preliminary to the Grand Final of this event but prior to that run he recorded three straight wins and is therefore a worthy favourite.
Interestingly, the dog that beat Droopy's Davy on April 7 was Blue East who is right out at odds of 16/1 for the Memorial Trophy with both Ladbrokes and Coral. Surprise results can happen on the track but that recent win suggests that Blue East should be consider more closely.
This dog has also had his previous three outings on this Limerick track and has won them all so that would suggest that victory over Droopy's Davy was not a freak outcome. Blue East for a place looks to be a solid suggestion for the Grand Final and the odds of 16/1 are certainly favourable.
Other dogs worthy of mention for this race include Jaytee Taylor at 6/1 and Da Head Hunter at 16/1 and once again, those figures are with Ladbrokes and Coral.
Bresmed Northern Sprint
On Tuesday April 17 we have the Bresmed Northern Sprint and unlike the Con and Annie Kirby Memorial Stakes, we just have the six dogs to consider for this race. This event takes place at the Owlerton Stadium in Sheffield and with £4,000 in prize money up for grabs, it's one of the richest renewals on the UK Horse Racing calendar.
Once again, Ladbrokes and Coral are the bookmakers coming in with the early prices and here we have a clear odds on favourite with both outlets listing Affane Party at 4/6. Sherlock follows at 9/2 with Fridays Zeus just behind at 5/1 and once again those prices are with both Ladbrokes and Coral.
Affane Party comes into this race on the back of two recent outings at this Sheffield track which produced a second place before a first on April 3. In that same race, Friday's Zeus finished back in second with Sherlock in fourth so the favourite certainly has the edge over the chasing pack coming into the Bresmed Northern Sprint.
The other three greyhounds listed on the card are Blakes Flyer at 7/1, Elegant Dennis at 14/1 and the rank outsider is Cotton Pants who is on offer at 16/1. Once again, all of those prices are with Coral and Ladbrokes but based on form and qualify it doesn't seem likely that we will get a winner from outside of the top three.
Verdict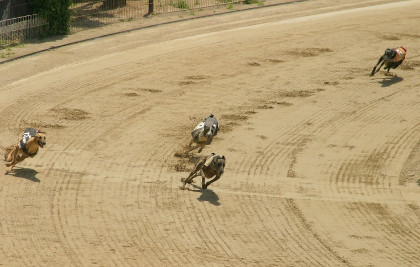 The market for the Bresmed Northern Sprint looks to be very clear cut and based on that most recent result, we would side with the bookies and tip Affane Party for the win. You could take the small profit at 4/6 or combine with a forecast, depending on your preference between Sherlock and Fridays Zeus.
In the other race that we've covered, the Con and Annie Kirby Memorial stakes offers more value and while there is a little way left until the Grand Final, Blue East's recent win makes him the tip for a place.
There's plenty to look forward to on the dog track this month and hopefully, either or both of these tips will make it a profitable April at the same time.
Best Bets:
Affane Party to win the Bresmed Northern Sprint at 4/6 with Ladbrokes
Blue East for a Place in the Con and Annie Kirby Memorial Stakes at 16/1 with Ladbrokes