Grosvenorsport and Sir Geoff Hurst team up for 2018/19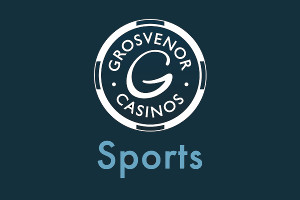 For the new 2018/19 football season, Grosvenorsport.com have published a new promotion with a huge prize fund of £1m up for grabs. Known as Grosvenor Goals, it's a seriously generous offer and one that needed a top ambassador to back it up.
Grosvenor have certainly found someone to fit the bill as they partner in with an English football legend and the only man to have so far scored a hat trick in a World Cup final.
Arise Sir Geoff
The sportsbook and casino operator has announced that Sir Geoff Hurst is to be the brand ambassador behind Grosvenor Goals and clearly this is a name that will resonate with the English footballing public.
Hurst was part of the England side that won the World Cup at Wembley in 1966 and his three goals in the final clearly made the difference as his team edged past Germany with a 4-2 scoreline in extra time. He's a legend of the game and it's no wonder that Grosvenor are delighted to have Sir Geoff on board.
Greatest Ever
Steve Munns, Head of Sport at Grosvenor said:
As one of England's greatest ever goal scorers, we're delighted to announce the signing of Sir Geoff Hurst as a brand ambassador for Grosvenor Goals.
With a top prize of £1 million to be won each week, we hope fans up and down the country will follow Sir Geoff's lead and pick their Grosvenor Goals scorers for a chance to win.
In response, Sir Geoff Hurst added:
I'm delighted to front Grosvenorsport.com's Grosvenor Goals campaign, where I'll be putting my goalscoring knowledge to the test each week.
Sir Geoff certainly knew where the back of the net was as a player – and let's hope he's just as shrewd when picking which players will score each week.
With rewards given out every time I get at least four out of ten right, let's hope I can win Grosvenor Goals users a good few free bets across the season.
Prize Fund
Over the course of this promotion, customers of Grosvenorsport.com must pick the first goal scorer in ten selected games. If they get all ten right, they will win either all, or a share, of that huge prize fund of £1 million.
Sir Geoff Hurst has a part to play here because he will also pick his ten selections to open the scoring in those matches and if he gets at least four out of ten right, free bet tokens will be awarded to all participating players.
Those tokens are worth £10.00 and are subject to Grosvenor's usual terms and conditions on free bets.
The promotion really stands out with that big prize fund and now it has been backed up with one of the biggest names ever to have worn an England shirt. Sir Geoff Hurst is hugely respected in the game and it is a significant coup for Grosvenor Sports to have a 1966 World Cup winner alongside them as they drive the Grosvenor Goals promo forward.