Hertha Berlin Extends Lotto Sponsorship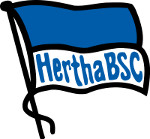 It's been a busy period for Bundesliga clubs in terms of securing commercial partner deals but in Germany's capital, Hertha Berlin have been particularly active. Recently, the club secured a two-year betting partner contract with Yabo Sports and Hertha have now extended their existing arrangement with the state lottery.
Continued Involvement
As current sponsors of the side, Berlin Lotto have renewed their deal for a further two seasons and will therefore be backing the club for the whole of the 2018/19 and 2019/20 campaigns. Supporters of Hertha Berlin will already be very familiar with the Lotto logo and the presence will continue and be extended for the next two years at least.
As part of the renewed contract, Lotto will enjoy a full promotional package that is said to include advertising campaigns which will be situated around the stadium and via various online channels while supporters of the football club can look forward to what's been described as 'fan engagement activations'.
As an established sponsor, it's always good to see the arrangement continue and it's certainly been welcomed by those directly involved.
Harmonious
Speaking on behalf of the football club, Chief Financial Officer Ingo Schiller said:
This extension is proof of our good relationship, and we look forward to continuing this harmonious partnership with LOTTO Berlin over the next two seasons.
In response, Dr Marion Bless of the Lotto Berlin board added:
Hertha BSC is undoubtedly a figurehead of Berlin and its football, with the club's steady development, the sporting progress of recent years, its enormous popularity in the city and its commitment to supporting young people just some of its achievements.
Consolidation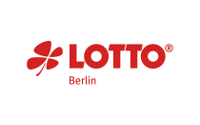 It may be some time before Hertha Berlin can hope to compete with the big clubs at the top of the Bundesliga table. The great Bayern Munich have dominated domestic football in the country for many years and for the teams behind them, it's a case of finishing as high as they can and claiming the remaining European places.
For Hertha, that means building on a respectable 2017/18 campaign when they finished in tenth place. An improvement on that performance would see the team qualify for the Europa League and that has to be a serious goal moving forward.
Hertha Berlin's best performance in Europe came way back in 1978/79 when they reached the semi final of the old UEFA Cup. Historically, they were one of the forces in early German football but their biggest successes came way back in the 1930s when they won the national Championship on two consecutive occasions.
The current Hertha squad is a multinational one with top class players from Slovakia, Norway and Switzerland amongst others while perhaps the most recognisable name is that of Salomon Kalou, the former Chelsea forward who currently has 97 caps for the Ivory Coast.
With one or two key close season signings, Hertha Berlin could just creep up the Bundesliga and start threatening those European places. It's certainly a tangible aim and this cash injection from Lotto's renewed deal can only help with those goals.