Hertha Berlin Sign First Regional Betting Partnership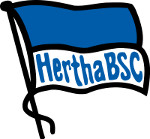 It's going to be a busy summer for teams across Europe as they look to get important sponsor and commercial partnerships over the line. For many football clubs, business is more likely to be done after the 2018 World Cup but over in Germany, Hertha Berlin have been quicker off the mark.
The Bundesliga side has teamed up with gambling company Yabo Sports who will now become their regional betting partner for Asia. It's the first regional deal for the Berlin team and it's hoped that it will help them kick on to compete at the top of the table on a more regular basis.
The Fine Print
The deal is initially for the upcoming 2018/19 and 2019/20 seasons and the exact financial details have yet to be confirmed but it's certain that significant sums will be involved as Yabo Sports partners in with a top-half Bundesliga side.
The relatively short term nature of the deal is perhaps to be expected as Hertha Berlin hadn't previously worked with a regional betting partner but it could be assumed that the contract will be extended if all sides are happy to work together. For now, it's an announcement that has been welcomed on all sides.
Important Market
Chief Executive of Hertha Berlin Ingo Schiller said:
Yabo Sports is our first regional exclusive partner in Asia, which is a strategically important market for us.
Looking forward to a long and successful partnership with Yabo Sports, we will continue to drive Hertha BSC's internationalisation strategy hand in hand forward.
In response to those comments, Yabo Sports Chief Executive Sunny Yu added:
Yabo Sports is proud to become Hertha BSC's exclusive betting partner in Asia, with the aim to enhance brand value and regional influence together with the club.
Yabo Sports chief executive Sunny Xu said.
Looking ahead, we will devote ourselves to provide users with more quality sports games in the region, as well as more exciting Hertha BSC content in partnership with the club.
Development
In a division where the great Bayern Munich have dominated for so long, the challenge for the other sides in the Bundesliga is to finish in the European places and make it into the Europa League or the Champions League for the following season.
Under current Head Coach Pal Dardai, Hertha Berlin finished in tenth place at the end of the 2017/18 campaign so they are amongst a clutch of teams who will be aiming to improve and challenge those European slots at the end of the next season. They have a talented squad with internationals from Europe and beyond, led by captain Vedad Ibisevic who has 82 full caps for Bosnia.
In order to improve and to meet those aims, investment in that squad will be needed and that's why it's important for Hertha Berlin to tie up new partner deals. This is a very early announcement but it's also a very timely one for the club as they look to improve.
In Return
In return for that investment, Yabo Sports will be looking to grow their profile in Europe and possibly beyond. They are not the most familiar of brands outside of their own country so it is hoped that the exposure they will earn from this contract will go towards addressing that issue.
The betting operator will see their brand advertised via LED boards inside Hertha's Olympiastadion which has a capacity of just under 75,000 and any games picked up by the live TV broadcasters will naturally build on that exposure.
That exposure will be increased via social media in Europe and Asia so it's a deal that offers good balance and it will be interesting to see if both sides can develop their reputations over the two years of the contract.