Inter Milan Announce First Asian Gaming Partner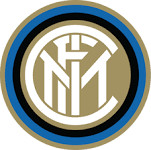 Asia is simply mad about its football and it's a continent that makes heroes of the game's biggest stars so it's something of a surprise that a team of the stature of Inter Milan is only just starting to explore the region commercially.
Exposure for the Serie A giants is expected to grow now with the news that sportsbook operator Letou has signed up to become Inter's first ever betting partner for the Asian region. Letou have previously been involved in English football with Swansea City and their first venture into Italian soccer will commence at the beginning of the 2018/19 Serie A campaign.
Perfect Fit
Letou are based in the Philippines and already have a strong following on the continent so they seem ideally placed to partner with Inter Milan and help them grow in the region. In return for their backing, the operator can look forward to significant exposure, both inside Inter's vast San Siro stadium and via all of the usual digital channels that the football club own and are associated with.
These are exciting times and the anticipation has been highlighted by all parties:
Prominent
LETOU CEO Paul Fox said:
In recent years, the ever-popular Serie A is becoming even more prominent in Asia and LETOU is honoured to be Inter's first ever Asian online gaming partner.
The club's great history, their fantastic international fanbase and the fact that Inter is back in the most important European competition, the UEFA Champions League, makes them ideally placed to support our continued growth in the Asian marketplace.
Giorgio Brambilla, Inter Sales & Partnership Management Director added:
LETOU has become an established brand in the football landscape and we are pleased to welcome such a prestigious and well known partner to our portfolio.
Through this partnership they will be able to target millions of Inter fans throughout Asia.
Opportunities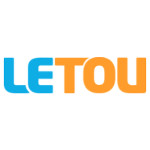 There are many reasons for growing a fanbase and a number of ways in which a football club in particular can explore and develop commercial opportunities. Merchandising is particularly important and with some players elevated to icon status, fans around the world will want a shirt that bears the name of their favourites.
For supporters of Inter, that is likely to involved the bigger names such as striker Mauro Icardi and the Croatian World Cup star Ivan Perisic plus many more. While a shirt sale may only seem like a small part of a club's marketing strategy, merchandising is big business and a multi-million dollar industry where Letou can help Inter Milan develop.
In return for facilitating this trip into Asia, the funds generated by this link up with will allow Inter to add to their transfer chest and to strengthen that squad. Rivals Juventus have been dominant in domestic football over the last few seasons and with the arrival in Turin of the great Cristiano Ronaldo, that situation doesn't look like changing anytime soon.
All Inter can do is keep pressing so this is a strong deal for them and it has good balance too as Letou partner in with one of Italy's most historic clubs as they look to develop their own brand.