Inter Milan Announce First Official Betting Partner
Over the course of the summer we've seen a number of clubs switch betting partners or extend the contracts of existing deals but over in Italy we've just seen a first. The mighty Inter Milan have broken with tradition to announce their first ever official betting partner and this is landmark news for followers of Serie A.
The agreement is with Bwin who have previously backed the mighty Real Madrid amongst other high profile clubs around Europe and it's a lengthy contract, lasting up until 2020.
New Deal
Like many current announcements, there is no word with regards to the exact financial details of this arrangement but when you consider the size of the two parties involved, it's likely to run into many millions. That will ultimately prove to be beneficial to both sides and Bwin's presence is already in place, with LED advertising having been placed around the pitch from the very start of the new Serie A season.
Thousands will pack into the San Siro and become more aware of Bwin as a club backer while millions more will be targeted as Inter's games are picked up by the major TV broadcasters. The bookmaker will also have a presence on the club's official website so it's no wonder that they are welcoming the new partnership.
Proud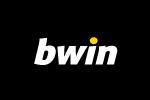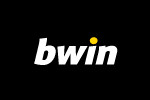 We are proud to announce this partnership with Inter. Bwin has historically always supported and sponsored those clubs that have entered the Olympus of international football.
said Moreno Marasco, Country Lead of Bwin Italia's Board of Directors.
We consider it a privilege to have been chosen by Inter as the first partner in our product category.
From those words it is very clear as to who the operator is targeting. While other bookmaker and casino brands are just happy to be aligned with anyone in Europe's top leagues, Bwin are aiming for the elite. They've done it before with Real Madrid and now they have capitalised on their profile by signing up with one of the most successful sides in Italy.
Reciprocated
Speaking on behalf of Inter Milan, Michael Gandler, Chief Revenue Officer of FC Internazionale added:
We are delighted to have reached a partnership agreement with an international brand of Bwin's size and prestige.
Inter and Bwin are united by the desire for growth and affirmation at the highest levels of our industry.


Clearly both teams are thinking big but can the new partnership help Inter to achieve success where it really matters – on the pitch?
One way street
The last few seasons of league action in Serie A have seen a procession in terms of the title. Inter's great rivals Juventus have won the divisional title for six straight seasons from 2011/12 right through to 2016/17.
Juve can command some of the best talent in world football and for them, success continues to breed success and there is no immediate sign that their dominance is about to come to an end.
For Inter, the last of their 18 domestic titles came in 2009/10 and they haven't won a major trophy since claiming the Italian Cup at the end of 2010/11. They have a strong squad led by new manager Luciano Spalletti and will naturally be hoping for more success under the former Zenit St Petersburg boss.
Money is clearly going to play a big part if Inter are to overhaul Juventus and claim the title for a 19th time. Both parties in this sponsorship deal are thinking big and whatever happens, there is going to be greater exposure for both Bwin and for Inter Milan who embark on the first betting partnership deal in the club's history.