Juventus and Betfair Link Up for 2017/18 and Beyond
Juventus are dominating Italian club football right now and while most betting partnership news focuses on the Premier League, any company would want to be associated with the Serie A giants at the moment.
That's why Betfair would have been delighted to have sewn up a multi year deal to become an official partner from the 2017/18 campaign onwards. To give the contract its full title, the arrangement will see the betting exchange and sportsbook installed as the club's official gaming and betting digital partner and it's one that will surely be of mutual benefit to both parties.
The Men to Beat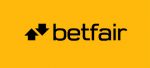 Historically, Juventus are the most successful side in Italian football with no fewer than 33 league titles since their very first triumph in 1905. In the modern era, they are simply dominating Serie A and as the Betfair deal was signed in July 2017, the 'Old Lady' had claimed six consecutive titles since 2011/12.
It's an amazing sequence that was acknowledged by Betfair when the contract was announced:
We are very proud to announce this partnership with Juventus, which has in its DNA values and characteristics we think are winning in sports as well as in the business, such as prestige, leadership and ambition.
said Claudio Di Zanni, Betfair's Country Director for Italy.
Linking in with such a successful side will bring huge benefits, even to an operator such as Betfair who are widely accepted to be the market leader in terms of betting exchanges. They were the first company to bring a betting exchange to Italy and the arrangement means that they will have enhanced visibility inside the club's home stadium as well as the training centre which attracts its own share of media interest.
Betfair will also be granted access to Juve players for commercial and marketing purposes and they are now able to use the club's logo in certain areas. While it may therefore be considered unusual for such a betting brand to partner in with a side in Italy, this is a huge deal for the exchange and there are clear benefits for their continued growth.
Mutually Beneficial
Giorgio Ricci, speaking on behalf of Juve said:
This partnership with Betfair fits perfectly with the club's ambitions of global growth and confirms Juventus' appeal to industry-leading brands around the world.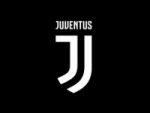 Betfair have promised some promotional content and fans of the club can look forward to prizes and competitions across the course of the following season. Exact details will follow but it would be no surprise to see match tickets and packages being awarded so this is the first area where the club, and specifically their fans, will benefit.
As for the club, the manager and playing staff, there is little else that can be done to attract the biggest players from around Europe. They are the most successful side in Italy, both historically and in the modern era and are virtually guaranteed a place in the Champions League every season so who wouldn't want to be associated with that?
But every transfer fund can be helped with an additional boost and while the exact financial details of this contract haven't been disclosed, it's certain to be a suitably big arrangement and some of that money could be diverted in order to help current manager Massimiliano Allegri strengthen his side in order to seek out a seventh straight Serie A title while looking to make an impact in the Champions League.
Even a club as rich and successful as Juventus needs strong corporate partnerships behind them if they are to stay ahead of the competition and this looks to be a seriously beneficial and equal arrangement between two very significant brands.