Juventus Agree Regional Betting Partnership with F66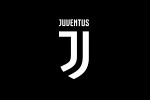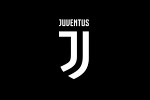 Serie A clubs have been exceptionally busy in lining up sponsorship deals and betting partner arrangements and while both Milan clubs have been active in recent weeks, it's the turn of Juventus to keep things moving.
The reigning divisional champions have confirmed a regional betting partnership with F66.com who will now operate on behalf of the club in Asia (excluding Thailand, Vietnam and China). The deal will be of particular benefit to Juve's fans who are set to enjoy some great offers and promotions and a particularly exciting competition prize.
The Details
It's common for all parties to remain silent in terms of financial details so once again we can't confirm exactly how much this contract is worth. We do, however, know that this is a multi-season deal, signed on October 15, 2017 and that it will run all the way through to 2020.
Asia is a football-mad region that all clubs across Europe are looking to break into and supporters there are particularly keen on Serie A with a number of Asian players making a breakthrough in that division. While there are no Asian players currently in the Juventus squad, they do have a big following on the continent and therefore this is an important deal and one that has been welcomed by the club.
Important
This is a new and important regional sponsorship in the areas where we are experiencing the most significant growth for our club.
said Giorgio Ricci, co-chief revenue officer at Juventus.
F66 will be a benchmark partner to develop activities for our Asian fans.
In reply, Simon David from F66 added:
Serie A is well-followed in Asia and through this partnership, we are confident that we can reach new heights this season.
Just a few weeks ago, Juve announced a general betting agreement with Betfair for the 2017/18 campaign so it's been a busy period for the Turin side. It's also a time when the club is looking to push on and achieve even greater things domestically and further afield.
Dominant Period
Not only are Juventus the reigning Serie A Champions, they have actually won the title for six consecutive seasons from 2011/12. The aim is obviously to continue that run but that's only a minimum target for a team that wants to make its mark in Europe as a whole.
Juve last won the Champions League back in the 1995/96 season and although they have reached the final since then, the greatest prize in European Club Football continues to elude them. They have a strong squad but to compete with the likes of Barcelona and Real Madrid, who routinely win the Champions League, they need to spend even more and that's why all commercial partnerships are important ones.
In Return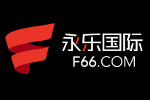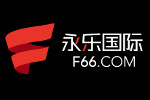 As part of the Juventus family, F66.com can now look forward to much greater exposure around the world. The company was formed in the Philippines in 2006 and is popular in certain parts of the world but has yet to really make a breakthrough in other key territories such as Europe.
They should certainly get much closer to the fans through this offer which will feature an exclusive video blog with former Juve great Fabrizio Ravanelli but the biggest draw will be the Fly with the Team competition where one lucky winner will jet off with Juventus as they travel to a European game.
F66 are certainly getting some excellent benefits and by associating themselves with Juventus they are set to increase their exposure across Europe for the three years of this deal. Juve themselves are a cash-rich club but all commercial partnerships are welcome and this will help them to maintain their domestic dominance while hopefully breaking through in the Champions League.