K8 Signs On as Manchester City's Asian Betting Partner
We've seen how a number of gaming companies, particularly those based in Asia, are keen to link up with an English Premier League side in order to increase their brand awareness. While they may be well known on their own continent, their name hasn't quite spread to the UK and mainland Europe.
Some clubs are naturally bigger than others so it must have been great news in the offices of K8 who have just come on board as official Asian betting partner to Manchester City FC.
Power to Both Sides
Asia is also a target area for Premier League clubs as confirmed by City when they released their official statement on the deal.
City has a growing and passionate fanbase in Asia and our commercial profile in the region continues to strengthen, supported by offices in Shanghai, Singapore and Tokyo. This partnership will allow City fans in Asia to interact with the Club in a new and exciting way and we're looking forward to working together.
said Daman Willoughby, senior vice president of partnerships at City Football Group.
For a club as rich as Manchester City, it's interesting to see how keen they are to expand their brand. Asia is a big target area and the fans are crazy about the game but are they following traditional teams such as Manchester United and Liverpool?
In Return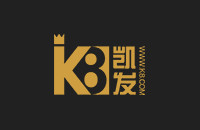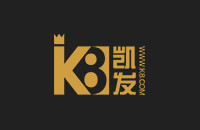 K8's benefits here are perhaps the most obvious: While they have not been permanent members of the Premier League since its inception in 1992, Manchester City are now among the division's most successful clubs with two titles in 2011/12 and then again in 2013/14.
We don't know too many details of the contract itself; it's just been confirmed as a 'multi year' deal for now and the financial aspects have yet to be disclosed but it's going to raise the profile of K8 as a brand in a number of ways.
Advertising at Manchester City's Etihad Stadium is the most obvious of these and while there will be tens of thousands packed into the ground on match days, further millions will be taking in the action around the world. City are favoured by the live broadcasters as they are successful and they play an attractive brand of attacking football so this is an added bonus for K8.
Following on, the K8 logo will also feature on the website, adding some important digital advertising to the whole venture. The benefits to the operator were acknowledged by Michael McQuade from K8 who said.
The Premier League is one of the biggest football leagues with a large audience and vast influence in Asia. This partnership is the perfect platform to promote our brand. We are looking forward to being the new partner of Manchester City.
Tough at The Top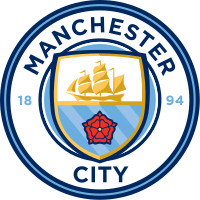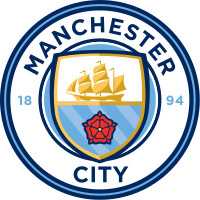 While Manchester City maintain their place in the top four of England's Premier League, they continually compete in the Champions League which is Europe's elite club tournament.
However, success has eluded them to an extent as they haven't really made their mark in Europe while the Premiership title has been missing from their trophy cabinet for the last three seasons.
The club and their manager Pep Guardiola are continually looking to improve and while it's been a relatively quiet summer so far in terms of transfers into the club, you can be certain that City will be very active shortly.
Squad strengthening will take place in key areas of the side and extra funds will be required in order to boost what will already be a sizeable transfer fund. That's why deals such as this one with K8 are important even to a club with as much money as Manchester City. This is a partnership that will extend their brand into Asia while at the same time, bringing in extra funding to help with their main aims on the pitch.