Kirsty Gallacher Joins William Hill as Brand Ambassador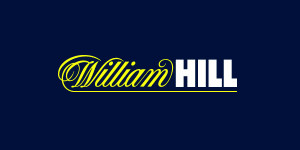 Having recently left her long standing role as a presenter on Sky Sports news, Kirsty Gallacher has wasted little time in picking up her career in another field. The daughter of Scottish golfer Bernard Gallacher has been confirmed as the new brand ambassador for the long standing betting brand William Hill.
Gallacher will join a team of existing ambassadors that include Robbie Savage and the retired Champion Jockey AP McCoy in what is an impressive overall line up with expert knowledge in a number of sports.
Duties
As they made the official announcement, William Hill stated that they had entered into a long term deal with Gallacher as brand ambassador which would see her get involved in a number of key marketing initiatives linked to the sportsbook.
Exact details of those duties have yet to be confirmed but many would have already seen the former SSN anchor take part in William Hill's coverage of the 2018 World Cup while moving forward, we should expect to see Kirsty Gallacher hosting sponsored events while getting involved with the company's social media content.
It's an interesting move and naturally it's one that has been welcomed by both parties.
Excited
In confirming the new deal via her Twitter account, Kirsty Gallacher said:
I am really excited about becoming an ambassador for William Hill. The team have some really innovative ideas and I can't wait to get started.
In response, Ciaran O'Brien, Communications Director at William Hill, added:
We're thrilled Kirsty is joining William Hill. She is one of the best-known sports presenters in the country and it's exciting that she is now one of the new faces of William Hill.
Kirsty is the first of our big summer signings, but watch this space as there's more to come!
Big Developments
Most betting already companies employ a brand ambassador but it seems that Hills may be taking this into new areas by building up a team of individuals who will come together with a view to promoting their work. Robbie Savage and Tony McCoy are already on board and the addition of Kirsty Gallacher only serves to build on what is already a very strong ambassadorial team. And, as Ciaran O'Brien of Hills stated, there are likely to be further additions to the squad in the weeks that follow.
The acquisition of Kirsty Gallacher is an interesting one as she is not a sportsperson in her own right. As we've seen, she was born into a sporting family and along with her father, she can also count add another professional golfer – cousin Stephen Gallacher. However, it's her skills as a polished TV presenter that will have attracted William Hill once her decision to leave Sky Sports News became known.
In the modern era, more and more betting companies are building out their multimedia channels and William Hill are no exception. They have already established a strong set of ex professional sportsmen and that list looks set to grow in the near future so the addition of Kirsty Gallacher to the team looks to be a sound decision and one that will help the brand to continue to grow and keep pace with the media side of the industry.