Bees Buzzing over LeoVegas Sponsor Deal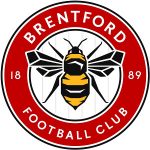 Championship side Brentford have had a flat couple of seasons after the West London outfit made the play offs in 2014/15 but fans will be hoping for a change in fortunes when the players return following their summer break.
Funds will be needed to secure new personnel and it's hoped that a new sponsor deal with gaming company LeoVegas could help to provide a springboard to better things.
All Change
Last season, Brentford were one of four championship sides to be sponsored by 888Sport and while the company logo appeared on all three kits, fans also benefitted thanks to assistance provided to away games. It's all change now though with LeoVegas stepping in but it's hoped that the new arrangement will be just as beneficial to the club and its supporters.
While the exact financial details are not known as yet, it's been confirmed that the arrangement will run for an initial two years and that will take Brentford to the end of their long tenure at Griffin Park. So, it's a symbolic deal too and one that has been widely welcomed by everyone involved with the club.
I'm delighted to welcome LeoVegas on board as a partner of the Club.
said Brentford Chief Executive Mark Devlin.
We are pleased to add a rapidly growing brand like LeoVegas to an already strong commercial family that includes local, national and international companies.
Lofty Ambitions
When former manager Mark Warburton took Brentford into the Championship play offs two seasons ago, there was genuine hope that the side could take their place in the Premier League for the first time in the club's history.
Since then however, the following campaigns have been less successful. Warburton left for Glasgow Rangers in 2015 while key players such as Alex Pritchard and Andre Gray also departed.
In 2015/16 they finished ninth, outside of the play offs before finishing in tenth place in the most recent campaign. That still represents a respectable outcome for a side with modest gates but having tasted that play off success, there is a feeling that the Bees should be back in the top six.
Reciprocal
For their part, LeoVegas are also pleased to be part of the set up at Griffin Park but what can they bring to their new partners?
Brentford play in one of the most watched leagues in the world and have incredibly loyal fans.
said Jon Sinclair, the head of LeoVegas in the UK and Ireland.
We're thrilled to be at the heart of the action with them.
It's true that there will be some excellent exposure, both at the ground and also via live TV cameras which beam the action into homes all around the UK. SkyBet are the overall sponsors of the Championship and as such, their TV cameras are on hand to pick up games across any weekend.
LeoVegas' logo will also appear on the club website so many more supporters will be made aware of the new link up.
But, while we don't know the exact details of this arrangement, the main purpose is to bring much needed funds into the club. Brentford seem established now in the Championship and while they haven't really threatened the top six places across the previous two seasons, at least they aren't faced with a relegation battle in each campaign.
But, to take the bees within shouting distance of the Premier League, current manager Dean Smith will need to buy in the transfer window and bring new players into the club.
The ambition is still to get into England's top flight and a high profile sponsor deal such as this one with LeoVegas can only help Brentford FC to achieve that aim.