Cherries Hope to Hit the Jackpot with Mansion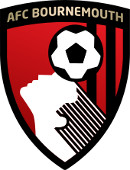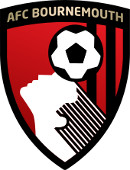 They are one of the most impressive sides in the Premier League right now and while many were tipping Bournemouth for an early return to the Championship, the Cherries have defied their critics and remain in the top flight by playing an entertaining brand of football.
Despite a top half finish at the end of the 2016/17 campaign, it will be tough for Eddie Howe's men to get to the next level and challenge for European football but a repeat of that ninth place would be seen as further success and that's why a new sponsorship deal with the Mansion Group could be so important to the club's aims.
New Deal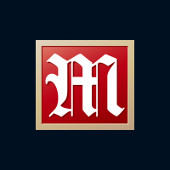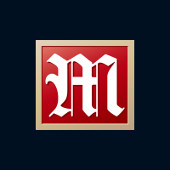 For their first two seasons as a Premier League club, Bournemouth claimed Mansion as their front of shirt sponsors but for the 2017/18 campaign, that honour has gone to another iGaming brand – M88. However, Mansion have decided to stick around and for the current season, their logo will appear on the left sleeve of all first team kits. Mansion.com will appear on home shirts with a second mansion brand – casino.com – appearing on the away versions.
This type of arrangement is getting more popular with space freed up on sleeves and on the back of shirts so while they might not attract the main focus, Mansion.com will be clearly visible to football fans across the country.
It's the first time that Bournemouth have been involved in this type of sponsor deal and it's a contract that has been welcomed by both parties.
Raising Profiles
The club is growing quickly and now has a huge reach, being in our third season in the Premier League.
said Neill Blake, Bournemouth's Chief Executive.
Mansion can capitalise on that, as well as supporting the club to raise our profile in territories such as Asia.
On behalf of the Mansion Group, Karel Manasco added:
We are delighted to continue what has been an exciting journey and terrific partnership.
The past two years have forged a strong bond between club and brand and we are delighted to continue this journey. Together, anything is possible.
The comments from Bournemouth FC underline where a lot of Premier League clubs need to be with Asia a real focal point in the current climate. The continent as a whole is simply mad about football and sides such as Bournemouth want to take the focus away from the big clubs such as Chelsea, Liverpool, Spurs and the two Manchester teams and let the population know there are more clubs to follow.
As for Mansion, the phrase 'anything is possible' rather emphasises the nature of this Bournemouth side. A few years ago it looked as though they may drop out of the league altogether but they now have a real chance of establishing themselves in the Premier League for many seasons to come.
Personnel
While the exact financial terms of this contract have not been disclosed, it's thought that arrangements such as this one are worth £3 million pounds a season to the clubs that are involved.
For a team such as Bournemouth, that represents a significant boost to their revenue as they look to strengthen their squad and consolidate their Premier league status. Manager Eddie Howe was busy in the transfer window with four new arrivals including the free transfers of Jermain Defoe and Connor Mahoney.
Elsewhere, over £30m was spent to bring in the Chelsea pair of Nathan Ake and Asmir Begovic. While TV revenue would be a main source of income, any sponsorship deal is welcome in order to balance the books so the Mansion Group are helping the Cherries to stay in the top flight by their continued backing.
In turn, the operator will continue to receive great exposure at the club's Dean Court Stadium while further millions of viewers will be watching live games on TV.
It's an interesting deal and one that seems to be very well balanced in favour of both parties and it will be fascinating to see whether Bournemouth can continue their impressive rise and maintain their place in the Premier League.