MansionBet to Back Ultimate Boxxer II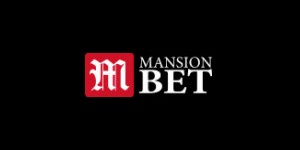 When it comes to supporting sports that need it more than others, MansionBet are one of the most active bookmakers in the industry. While they have previously been involved in a number of lucrative football deals, the operator has also been an avid backer of snooker and boxing in particular through direct sponsorship of a number of events.
Boxing is now set to receive a further boost with news that MansionBet has signed up as the headline sponsor of Ultimate Boxxer II, a night that showcases the best light heavyweight talent from across the UK.
Battle Commences
After the success of the inaugural event, the Ultimate Boxxer Series will return on November 2nd 2018 to London's O2 Indigo arena where eight of the best light heavyweights from across the country will assemble.
This is very much an event for upcoming pros but there will be a significant amount of exposure granted to MansionBet in return for their input. The brand logo will be clearly visible around the arena while the action is also being picked up live by digital TV channel 5Spike. What can't be measured is the goodwill generated by deals of this kind but the operator's backing has certainly been welcomed by the organisers.
Strong Proposition
Managing Director of Ultimate Boxxer Benjamin Shalom said:
We are really looking forward to developing Ultimate Boxxer as a strong gambling proposition.
Mansion's values and forward-thinking make them a perfect brand to develop this with us and we are really excited about the upcoming campaign.
In reply, MansionBet's COO and Managing Director Shelley Suter Hadad added:
We are passionately invested in supporting UK-grown talent across the sporting world, and with the growing popularity of British Boxing, we are delighted to get involved with this innovative tournament.
Big Fight Night
True boxing fans should really embrace the format of Ultimate Boxxer because, while there are no big names doing battle inside the ring, there will be no shortage of legends involved on the night. Among those set to provide the entertainment are some of the sport's finest names including Ricky Hatton, Anthony Crolla, Paulie Malignaggi and as an added bonus, there will be some music provided by Charlie Sloth, DJ from BBC Radio One Xtra.
It should therefore be a fun night but there is a very serious element too with up and coming light heavyweight fighters, all of whom will be looking to take their careers forward and become the future of British boxing.
MansionBet, as an operator, also recognise that serious element by backing the event in this way and they, in turn, deserve to be supported by the boxing betting community. While a number of operators focus solely on sponsoring the glamour sports such as football, the Mansion Group continue to look beyond this and into events from the world of snooker and boxing and this latest deal is just an extension of that plan.
Hopefully, Ultimate Boxxer II will be a big success and that MansionBet continue to plough funds into sports that need it more than others.