MansionBet Extends Horse Racing Sponsorship Portfolio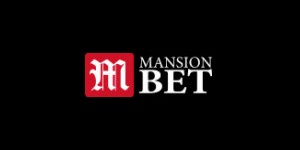 As one of the busiest operators for sponsorships and other commercial partnerships, MansionBet have kicked off the New Year with an extension to their horse racing coverage. The online sportsbook and casino has announced a new deal with Horse Racing Ireland (HRI) which will grow their portfolio to 60 annual events in the UK and the Irish Republic.
It's a big bonus for the sport and another welcome addition for MansionBet who have worked hard to add funds to horse racing, football, snooker and boxing in recent months.
The Deal
Like a number of contracts of this kind, the exact financial terms have not been declared but clearly a significant sum will have been put down in order to secure the deal. The arrangement appears to be for one year only but MansionBet have been heavily linked in with horse racing partnerships for some time and it would be no great surprise to see the company continue into 2021 and beyond.
Added to the many racecourses that fall under their umbrella, the operator will now be visible at Cork, Naas and Fairyhouse. In return for their investment, MansionBet are set to enjoy some significant exposure which will hopefully make them one of the preferred outlets for UK and Irish bettors.
Naturally, the contract was met with great enthusiasm on all sides.
Excited
As the deal was announced, MansionBet's Head of Integrated Marketing, Dana Bocker, said:
We're excited to continue our support for British Racing and proud to add Irish Racing to our portfolio. Racing has been a focus for us in 2019. In addition to the sponsorships, we've improved our product offering and as result have seen a surge in racing punters in both the UK and Ireland.
In response, HRI's CEO Brian Kavanagh, added:
HRI is delighted to welcome MansionBet as a new sponsor to Irish racing in 2020. The initial deal is spread across five racecourses and demonstrates the good value that Irish racing represents to our sponsor partners.
As a growing firm in the horse racing world, MansionBet's developing presence was also welcomed by other parties. Regional Director of Jockey Club Racecourses Amy Starkey added:
I am delighted that MansionBet's sponsorship portfolio in The Jockey Club's East Region will be expanding to include Newmarket Racecourses for the forthcoming season.
With another year of outstanding racing and entertainment in store at the Home of Horseracing, as well as at Market Rasen, Huntingdon and Nottingham, 2020 looks set to be an exciting year for our region. We look forward to sharing it with MansionBet.
Reputation Building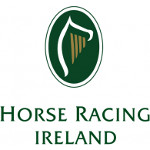 As a company, MansionBet tick almost every box when it comes to sports sponsorship. They like to take the glamorous option of football and their logo can currently be seen emblazoned on football shirts at Bournemouth FC but they go much deeper than that. Boxing and snooker have also benefited from their input while they have even got behind football funny man Darren Farley.
Their commitment to horse racing is just an extension of their work and it's great to see the sport continuing to prosper, thanks to this latest arrangement.