MansionBet Welcomes Hayley Turner as Brand Ambassador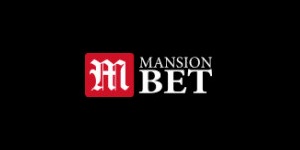 The Mansion Group frequently appears as one of the most active companies when it comes to sports sponsorships and commercial partnerships. The operator has been in the news again this week but this time, the announcement relates to the appointment of a brand ambassador.
It's a pretty big deal too as Mansion join forces with one of the biggest names in flat racing. Hayley Turner was a groundbreaker for women in horse racing and, as she signs up with MansionBet, both sides hope that her high profile will continue to promote the sport.
Signing Up
Hayley Turner is widely recognised as the first female jockey to have made a regular career from the sport of horse racing. Others may have recorded memorable firsts but Turner is the one who made the breakthrough in terms of day-in, day-out riding.
She first rode professionally in March 2000 and recorded her first winner in June of that year. Turner continued to make inroads but a true change in fortunes came in 2005 when she apprenticed to Michael Bell at Newmarket. Winning rides came in on a more regular basis and she recorded a specific milestone in September of that year when she notched her 95th winner to 'ride out her claim'.
In terms of big race wins, 2011 was a notable year for Hayley Turner as she claimed the July Cup and the Nunthorpe Stakes. Prior to those achievements, 2008 saw Turner become the first woman to ride 100 winners in a calendar year as she came home on Mullitovermaurice at Wolverhampton.
It was an incredible career as a jockey and it's no wonder that MansionBet are delighted to have Hayley Turner on board as their new racing ambassador.
Thrilled
As the news broke, Hayley Turner said:
I'm thrilled to be sponsored by MansionBet for the upcoming season and hopefully, I will be riding plenty of exciting horses!
I'll have an exclusive weekly column ahead of my weekend runners, as well as regularly appearing in digital content across the MansionBet social media channels throughout the year.
On behalf of the sportsbook, Head of Integrated Marketing at Mansion Group Dana Bocker added:
We're excited to be working with such a prominent name in horse racing. Hayley has a passion for racing and sport in general, and is a hugely influential voice on both TV and social media. She will be a great asset for the MansionBet brand.
Punters Boost
As Hayley Turner confirmed, she will be contributing a weekly column for MansionBet and this will provide great insight for customers looking for value among the markets. She will provide exclusive content across social media channels and the newly designed MansionBet blog.
All of that accrued knowledge will be of great value to Mansion Group customers so this is a brand ambassador contract that has great balance on three different sides. After a long period of backing horse racing and other sports, Mansion have claimed a great coup in signing on with Hayley Turner and it will be fascinating to see how this partnership develops in the months ahead.