MansionBet Strengthens Boxing Commitment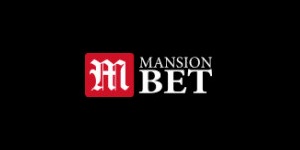 MansionBet are one of the most active bookmakers when it comes to spreading their sponsorship around. We see them in football's Premier League but the sportsbook has also helped a number of snooker and boxing tournaments along the way.
That boxing commitment has been strengthened this week with news that MansionBet are set to sponsor the popular Pound for Pound Podcast – the exciting show dedicated to the sport and fronted by Actor Jake Wood and former boxer Spencer Oliver.
What's Involved
We've recently seen MansionBet get behind comedian and impressionist Darren Farley so it's no surprise to see them give their backing to another non-traditional form of sports sponsorship. As we saw with Farley, the deal has allowed him to expand and to build out his characters. He's now built on that success to the point where the partnership with MansionBet has recently been renewed.
The Pound for Pound Podcast will be hoping for the same kind of development but what do we know about them?
The podcast comes out on a weekly basis and is released each Wednesday. It's cited as the biggest of its kind within boxing and has now seen over one million downloads since its launch. Pound for Pound features analysis and previews of fights along with news updates and interviews with big names in the sport.
It's certainly an interesting deal and one that's been met with great enthusiasm on all sides.
Connect
Head of Integrated Marketing at the Mansion Group, Dana Bocker, said:
Podcasts are becoming increasingly popular and this will allow us to connect with boxing enthusiasts through a different medium in an engaging, light-hearted way.
In response, a statement from the Pound for Pound team reads:
We are thrilled to be partnering with the brilliant team at MansionBet to make the Pound for Pound listening experience even more immersive.
To be able to offer our loyal fans the latest odds and exclusive deals alongside our usual pre-fight build up and awesome special guest interviews is a really exciting next step forward for our show.
MansionBet has a fantastic track record in sport and this partnership will cement us further as the UK's number one boxing podcast.
Benefits
The statement from Pound for Pound also underlines the benefits that MansionBet can hope to gain from this deal. The operator has recently been behind the Ultimate Boxxer series and should already be known to the boxing betting community but with Pound for Pound, they are effectively accessing a captive audience.
The listeners also look set to gain through special offers while being kept up to date with the latest odds. Therefore, this is an example of the best kind of sponsorship deal. Pound for Pound get the money needed to expand and make their service even better while listeners should be able to access exclusive promotions.
Whilst their financial outlay would have been considerable, the sponsorship contract also allows MansionBet to cement their position as one of the strongest sportsbooks in the boxing sector.