MarathonBet Extends Contract with Brighton Racecourse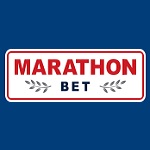 Anyone attending a day at Brighton races will see the MarathonBet logo prominently displayed all around the venue. As principle betting partner, the sportsbook gets plenty of exposure down on the South Coast and that looks set to build on the back of this week's announcement.
It's been confirmed that MarathonBet will once again be the headline sponsor for Brighton's Festival of Racing which is the key event on their calendar, The move comes after an initial involvement from the company in 2017. The meeting is held over three days in August and the contract between the operator and Arena Racing, who ultimately own the venue, is set to see a bigger and better event in 2018.
Schedule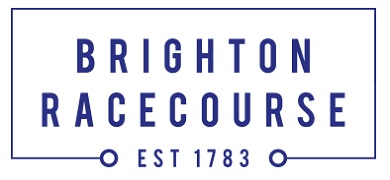 This year, Brighton's Festival of Racing will take place between the 8th and the 10th of August and it will feature a number of top class renewals. On Wednesday the 8th, the richest race on this course takes places with the running of the Hobgoblin Mile and then we have Ladies Day on Thursday with all the extra social connotations that run alongside.
Thursday also has some important events on its card including the Brighton Challenge Cup and a leg of the Silk Series, which sees a number of races for female jockeys only. It all ends on Friday with a bumper holiday crowd expected and the involvement of MarathonBet will be one of the keys to success.
Fantastic Supporters
Paul Ellison, Executive Director of Brighton Racecourse said:
We're delighted to welcome Marathonbet back to Brighton for the Festival of Racing in August.
They were fantastic supporters of the meeting last year and we're really looking forward to working with them to promote their brand, and the meeting, over the coming weeks.
On behalf of MarathonBet, CEO Natalia Zavodnik added:
We're delighted to be partnering with Brighton Racecourse's Extraordinary Festival of Racing for another year. Last year's three-day event proved such a success that we couldn't wait to get involved again.
Engagement
It's also said that MarathonBet will be engaging with racing fans in the run up to the three day festival and this will be directed largely via social media. Followers will get the chance to win tickets to the Brighton venue and there will be other prizes which will be revealed closer to the meeting itself.
Over the course of the three days, additional entertainment will be laid on including music, vintage stalls plus specially laid on bars and food. The financial input from MarathonBet helps to make all of this happen and an exciting three days are in store as a result.
In return for their commitment, MarathonBet's logo will be seen even more extensively around the Brighton venue and there is the potential for that exposure to widen if any of the day's events are picked up live by the racing channels. They will also receive plenty of goodwill and, of course, additional staking in return for their investment.
We've recently been moving through a period of high profile horse racing events that started with the Cheltenham Festival in March and are just about to move on to Royal Ascot. These showpiece occasions will always receive plenty of backing from sponsors and their futures are assured but it's vital that funding keeps trickling down to cover all UK and Irish racing.
MarathonBet are therefore to be applauded for their input and it's hoped that the Brighton Festival is another huge success in 2018.