MarathonBet Active on the Sponsor Front
While online sportsbook MarathonBet were one of the first to see the potential of the internet, they have not been the most familiar brand for the UK betting community up until now. Betting partner deals with Spurs and Manchester United have gone some way towards addressing that issue but the company has started to become rather more aggressive in terms of full sponsorship.
In the last month, MarathonBet have tied up two deals in particular that have caught the eye and they include one of the more unusual arrangements that we've seen this summer.
Russian Partner
It was announced earlier in July 2017 that MarathonBet had agreed a three year deal to become back of shirt sponsor for Russian Premier League side Dynamo Moscow. The club are one of the most successful in Russia and were actually the first league champions but why has the operator decided to move into this territory?
Dynamo Moscow is a club with a great history.
said Ekaterina Zemkova, head of marketing at Marathonbet Russia.
It is a brand recognised all over the world. I am confident that together we will achieve excellent results.
MarathonBet also like to back quite a diverse set of clubs: They have that betting partner deal with Manchester United and are also associated with Malaga in Spain while it's also been announced that they have renewed a deal with Scottish side Hibernian.
Scottish Support
MarathonBet have been involved with Hibs for some time now and as the Edinburgh side were promoted back into the top flight at the end of last season, the operator decided to renew their sponsorship arrangement.
The new deal is a renewal that will see MarathonBet involved for another two years. Their announcement on Twitter featured the hashtag #HowCouldWeLeave and clearly this club means a lot to the sportsbook.
We have enjoyed a very strong relationship with Hibs in the last three years, and we are thrilled that this continues into their return to the top-flight.
said Viktor Hoffman, MarathonBet CEO.
MarathonBet have been one of the most active brands, getting behind Hibs in a number of innovative ways that have brought entertainment and value to fans. These include a dedicated video channel while plenty of offers and prizes have been made available.
We have had a lot of fun with the fans in the last year and we're genuinely looking forward to more of the same – and better – in the coming season.
Mr Hoffman continued.
Exposure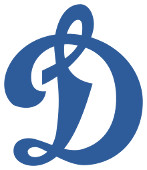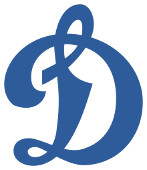 Dynamo Moscow may have a long and successful history but they spent last season languishing in the second tier of Russian football. In that sense, the club are very similar to Hibernian: both teams were promoted at the end of the previous campaign and are back where the two sets of fans believe they belong.
In order to stay there, these clubs will need additional funding in order to attract new players who will strengthen the squads. The direct benefit of the additional finance is therefore very obvious but what do MarathonBet get in return?
The Russian Premier League doesn't get too much exposure outside of its own country although it is picked up by TV channels across Europe. Crowds can be huge however so the operator's name will be picked up by those supporters in what is clearly a key area for this bookie.
Football in Scotland does get wider coverage in the UK so that exposure goes beyond the ground and into the homes of millions of TV viewers. Overall, these look to be among the better balanced sponsors deals this summer with both the football clubs and MarathonBet set to benefit from extended contracts.