MarathonBet and Manchester City team up in Global Betting Partnership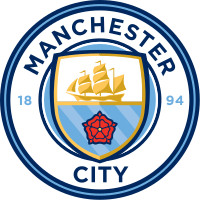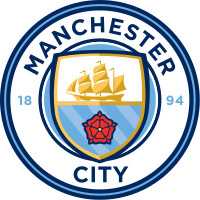 It's strange to think that a club of Manchester City's magnitude has not had a worldwide betting partner before. It's a brand that attracts plenty of interest from anyone looking for a sponsorship opportunity and finally, MarathonBet has been named as the sportsbook to step in and sit alongside the Premier League Champions.
The contract is said to be a 'multi year deal' and it will see MarathonBet commit fully to the men's and women's senior teams from the 2018/19 season onwards.
Visibility
As part of the deal, the sportsbook operator will be available to all customers via kiosks which will be strategically set up around the ground at City's Etihad Stadium. This will give MarathonBet direct access to home supporters while advertising around the perimeter of the pitch will put their name in front of millions more who watch the club live on TV.
As 2017/18 Premier League champions, Manchester City are a big draw for the live broadcasters and it's therefore no wonder that MarathonBet are delighted to have sealed the deal.
Innovation
MarathonBet's Chief Executive Officer Natalia Zavodnik said:
We are delighted to be able to announce this global partnership with one of the most exciting clubsin world football. The club share our ideas of innovation and providing their supporters and football fans alike with extraordinary odds, markets and experiences; something we saw with their record breaking 2017/18 season.
This announcement is a marker of our intention as a global brand and we can't wait to get started.
Speaking on behalf of Manchester City football club, Damian Willoughby, Senior Vice President of partnerships added:
We are delighted to welcome Marathonbet to Manchester City. Marathonbet shares our commitment to providing fans across the world with the best possible matchday experience, whether that's at the Etihad Stadium or following around the world through digital platforms.
Marathonbet has a great history of innovation and we are excited by their plans to engage with City fans through this new partnership.
Dominance to Continue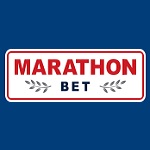 Manchester City were the dominant force in English domestic football, almost from the very first whistle of the 2017/18 campaign. Eventually, they won the Premier League with an incredible total of 100 points, 19 more than the second placed team – City's great rivals Manchester United.
The team, managed by Pep Guardiola, includes some of the best players in World Football including Sergio Aguero and Kevin De Bruyne and while the first target for next season is to successfully defend that Premier League crown, the club will want to improve in Europe and will be targeting Champions League glory moving forward.
Even for a club of Manchester City's wealth, they need to maximise finances in order to keep paying wages and also, to pay those astronomical transfer fees so everyone involved will be welcoming MarathonBet on board.
In return, the sportsbook will get huge exposure through the kind of publicity that comes with a partnership involving one of the best teams in the world. The fans will also benefit with chances to win 'money can't buy experiences' so this is a positive step for all parties and it's set to be one of the most significant commercial partnerships of the entire summer.