Matthew Abela Signs on as Yobetit's Brand Ambassador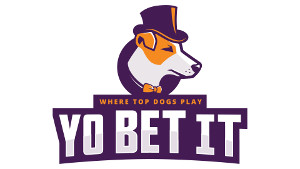 Even residents of Malta may not be that familiar with the name of Matthew Abela but fans of badminton will certainly know all about him. He is the country's number one ranked men's player and at a young age is just starting to make inroads across the globe.
He's an up and coming talent and as such, Abela is a perfect fit for Yobetit, who have partnered in with the badminton star as he becomes their new brand ambassador.
Making Waves
Yobetit are described as one of Malta's favourite sportsbooks and offer a platform with over 30 sports and thousands of events to bet on. They are also launching a new venture which will give players access to a choice of lotteries across the world.
Meanwhile, Matthew Abela is their country's best-known badminton exponent and a man who has been playing the sport since he was just five years old. He has quickly moved through the field to become the best male player in Malta but there is still some work to be done as he currently sits outside of the world's top 600.
It's hoped that with the support of Yobetit, Abela can now make inroads on a global scale and it's a deal that both sides have welcomed.
New Journeys
Nikolai Livori of Yobetit announced:
Matthew is hard working and dedicated to achieving his dreams, which epitomises the Yobetit brand.
We are so glad to be able to help him on his journey towards success. We wish him all the best, and we are doing everything we can to help him succeed.
In reply, Matthew Abela himself stated:
Yobetit is a friendly company with a hard working team and they made me feel welcome from the first meeting we had together. We already have a good communication together and I am looking forward to growing with Yobetit and getting more results thanks to their help.
First Challenge
Abela returns to the badminton court at the end of May to compete in the Latvia International and from there he will head to Minsk where the European Games will take place in June. It's the perfect platform for the player to cement himself as Malta's number one but it's now hoped that the support received from Yobetit will assist him as he aims to improve on his world ranking of 656 and move upwards through the list.
The second half of 2018 is a busy period for the sport and there will be plenty of opportunities for Matthew Abela to build on his growing reputation across Europe in particular. In many ways, the personalities of the two sides involved make this deal a perfect fit.
Both are very well known inside Malta and the first aim is to further establish their reputations inside their own country. Beyond that point, both Yobetit and Matthew Abela will clearly be looking to make themselves more familiar with a global audience and to attract attention overseas. We wish them well and it will fascinating to see how they develop over the period of this Brand Ambassador contract.