Middlesbrough Announce 32Red as Headline Sponsor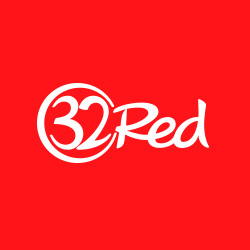 Middlesbrough FC played consistently well across the 2017/18 Championship season but ultimately, Tony Pulis' men missed out on their aim of promotion back into the Premier League. Boro made it to the play offs but after subsequent disappointment, the north east club are wasting no time in preparing for the new campaign.
It's an important summer for Middlesbrough who will be looking to strengthen their squad and they have received a vital boost to their finances thanks to a key sponsorship deal with casino and sportsbook company 32Red.
Backing the Boro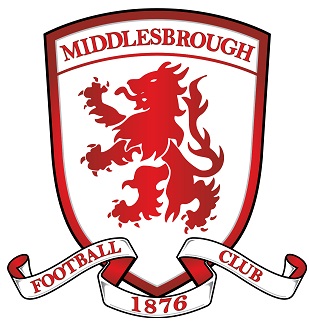 This is the second sponsorship deal involving 32Red in a week after the operator previously announced a similar arrangement with Derby County. Both of the teams involved have similar profiles as ambitious sides that narrowly missed out on promotion and are determined not to slip up next time.
As for the tie-in with Middlesbrough, this is for three years and although the exact financial terms are unknown in the wider sphere, the deal has been described as 'record breaking' so we know that significant sums of money are involved here.
As part of the contract, branding rights will be also be handed to Unibet who are part of the Kindred Group that also owns 32Red and it was Kindred who stepped up to welcome the news.
Tradition
Neil Banbury, UK General Manager at Kindred said:
We are delighted to partner with Middlesbrough, a club steeped in tradition with some of the most passionate and loyal fans in the country.
We look forward to building on our history of successful football sponsorships by providing Boro fans the excitement and entertainment that has made 32Red an industry leader in online casinos.
In response, Middlesbrough's Chief Executive Neil Bausor added:
We're hugely excited by this partnership and how it can benefit all those involved, including our supporters.
32Red is an innovative brand with a demonstrable interest in football, and we look forward to our relationship going from strength to strength over the next three years.
Aims
Neil Banbury also mentioned a desire to help Boro get back into the Premier League and that is where everyone involved in this partnership intends to be. The club sacked their manager Garry Monk just before Christmas 2017 and replaced him with Tony Pulis in a move which had a positive effect on the team's fortunes.
With Pulis in charge at the start of the new season, supporters will hope that Middlesbrough can enjoy a more positive opening and ultimately qualify for promotion without the need to go through the lottery of the play off system. To do that, they will also need to look at their squad and identify any key signings over the summer and that's why this is such a timely deal with 32Red.
The operator's logo will appear as the main sponsor on club playing shirts and replica adult kits and with increased TV coverage of the championship, they will also benefit from live broadcasts which will put their name before millions of fans watching on TV.
Fans are also set to enjoy benefits which will include what have been described as 'unique, money can't buy, opportunities. Exact details of these are unknown but could well include competitions to win exclusive matchday experience.
Overall, it's an arrangement with good balance for all parties involved and it will be interesting to see if 32Red can help inspire Middlesbrough as they look to battle their way back into England's elite league.