Napoli and Nextbet Announce Regional Betting Partnership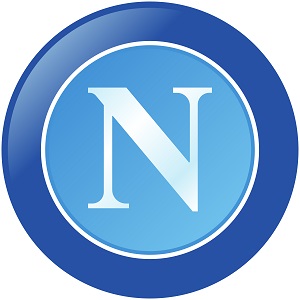 In an era where Italian football has been dominated by Juventus, Napoli fans will consider themselves very unlucky to have run into the Turin giants' strongest period. Over the course of the last six seasons, the Naples club has been runner up to the 'Old Lady' three times in Serie A.
Of course, with the arrival of Cristiano Ronaldo in Turin, that dominance may be set to continue but all Napoli can do in the meantime is look to build and strengthen and a new commercial partnership with Nextbet may help them do just that.
Welcome Aboard
The announcement confirms that Nextbet have signed up as Napoli's betting partner for the Asia region. The exact length of the deal and the financial details were not disclosed in the initial announcement but a considerable sum will have changed hands in order to secure the contract.
It's also notable for the fact that this is Napoli's first regional betting partnership and they are looking to target an area that is extremely important for clubs in Italy and across the world. The Asian fanbase loves its football and as a company with a heavy presence on the continent, Nextbet will be able to help grow the Napoli name in key countries.
Popular
In welcoming the deal, Nextbet's Marketing Director Nikos Diakoumopoulos said:
We're very pleased to announce our first partnership in football for Nextbet with SSC Napoli.
The club are one of the most popular clubs in Italy with a fantastic support base. We're looking forward to working together.
Speaking on behalf of the football club, Napoli's Head of International Business Development Serena Salvione added:
We are proud to welcome Nextbet as our first Regional Partner. This agreement represents to our club a crucial step in the development of our international commercial strategy.
Aiming to Compete
As Nextbet said, this is their first venture into the world of football sponsorship and while the deal is focused on Asia, it will help them to develop their product in Italy and in Europe where Napoli have been drawn alongside Liverpool and Paris Saint-Germain in the 2018/19 Champions League campaign.
As part of the arrangement, the operator will benefit from advertising in and around Napoli's stadium and this will undoubtedly increase their exposure. Further marketing opportunities are likely to come from social media and other digital channels that are not associated with the club.
For Napoli, their benefits come from the operator's expertise in the Asian region which will help them to grow the club's name and increase revenue in areas such as merchandising and ticket sales for those who want to travel to home games.
This is a time in their history where Napoli are determined to break the monopoly that Juventus have placed on Serie A in recent seasons. In 2018, the club appointed the highly successful Carlo Ancelotti as their new manager and he brings a wealth of experience from previous roles at Real Madrid, Chelsea and Barcelona.
As for the playing staff, Napoli have some world class talent on their books including overseas imports such as the Belgian Dries Mertens and prolific Polish striker Arkadiusz Milik. Napoli are in a stable position as they look to fight Juve for the title but continued investment is needed to maintain that push and that's why this is a well-balanced partnership which is a timely one for both the club and for Nextbet.