Napoli Sign Second Regional Betting Partner Deal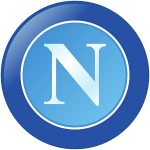 At the start of October, Serie A side Napoli broke ground by signing their first ever regional betting partner contract. Nextbet were the operators involved and they were appointed to spread the club's name throughout Asia.
With the ink barely dry on that deal, the Italian club have wasted no time in following it up with confirmation of a separate arrangement. This time, KTO are the betting brand involved and they will be the official partner for Africa and Latin America.
Breakthrough
Usually, when a club takes on a regional betting partner, the sportsbook in question will have a presence in that region but this contract is unusual as this isn't quite the case here. KTO are, themselves, looking to move in both Africa and Latin America so this is new ground for both parties to an extent.
The name of Napoli SSC will have some resonance in both continents and it's therefore hoped that KTO will benefit from that while both sides will aid each other in achieving their aims. As they break new ground once again, Napoli have been welcomed into the fold by the operator.
Following
Senior Marketing Consultant at KTO, Michael Rasmussen said:
The Neapolitan following is huge, especially in Latin America where SSC Napoli counts over ten million avid fans. It is therefore no coincidence that in partnering KTO together with Napoli, we have an excellent match.
To become the regional betting partner of a top European club with such rich history is a true reflection of what KTO is going to deliver as a brand.
Speaking on behalf of the football club, Napoli's head of international business development Serena Salvione added:
This partnership represents to our club an important step in the develop of our international commercial strategy.
KTO will be an ideal partner to reach and engage with all our fans especially in such a strategic market as South America.
Expectations
Once the club of the great Diego Maradona, Napoli now seem to be the side most likely to challenge Juventus' dominance of Serie A over recent seasons. At the time the deal with KTO was announced, the club were second to Juve in the table and that's a position that fans in Naples have become accustomed to over recent seasons.
Even at this early stage of the season, Juventus' perfect record of eight wins from eight games suggests that Napoli will have to settle for second place once again but the finances generated from the KTO offer, together with those that were received from the previous Nextbet deal will undoubtedly help them to improve their squad.
In return for that financial input, KTO will have help for their drive into Latin America and Africa but they will get some significant exposure in Italy too. The brand name will be clearly visible in Napoli's home stadium and there will be additional advertising opportunities via digital channels at the same time.
It's new ground for both parties but they are strong brands and it's a deal with good balance that should help everyone achieve their aims over the course of the contract.