Newport County Sign Sponsor Deal with Interbet.com

Every football club craves sponsorship backing and while it's natural that the big teams around Europe will attract the biggest deals, it's vitally important that some of that money reaches down into the lower leagues.
In some cases, commercial partnerships can literally make the difference between survival and going under so it's good to see iGaming company Interbet.com lending their support to League Two Newport County.
Survivors
The Welsh side are known for a fighting spirit that brought the club back from previous administration and into the football league once again. It was a long road back from bankruptcy and the aim for the existing owners is to make sure that Newport County stays in the football league. In order to do that they must pull in as much revenue as they can so this deal with Interbet is certainly a timely one.
The news hasn't disclosed any exact financial terms but it confirms that the Interbet logo will appear on all three Newport shirts – home, away and third – across the whole of the 2018/19 campaign. It's a positive move and one that all sides have enthusiastically welcomed.
Exciting Season
Managing Director of Interbet Leon Hughes said:
I am delighted for Interbet to become the official main club partner of Newport County AFC. I look forward to an exciting season and hopefully promotion for the club whilst showing of the interbet.com brand
On behalf of the football club, Commercial Manager Rebecca Hemming added:
I'm really pleased to announce that Interbet will be our Main Club Sponsor for the 2018/19 season. They are an exciting new business and I think they will provide a fresh dynamic to the Club.
I'm really looking forward to working with Leon and everyone else at the Interbet Company this season.
Main Aims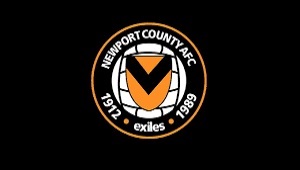 Newport County finished in relatively comfortable mid-table at the end of the 2017/18 campaign and for manager Mike Flynn, it's a very simple task for next season. Ultimately, the aim is for the club to progress and maybe mount a promotion challenge but with their chequered history, a drop back into non-league football would be unthinkable.
Flynn was, until recently, a registered player himself but he now finds himself in charge of a mix of journeymen professionals and young, upcoming talent as the club look to match those goals.
Ideally, some investment in the squad would help the manager to keep the owners happy and to firstly steer the side to a more comfortable position in the table while possibly taking things a step further and targeting the promotion play offs.
The finances generated by Interbet could help while in return, the betting brand is generating a lot of goodwill by getting behind a team from the lower leagues of English football. The exposure in League Two isn't as great because Newport County are rarely picked up by live TV cameras but they will appear on goals round ups plus, those in attendance at the club's Rodney Parade ground will become very familiar with the name of Interbet in the months that follow.
It's a good deal for all sides and it will be interesting to monitor its progress for the 2018/19 campaign and possibly beyond.