Nottingham Forest Receive Record Backing from Football Index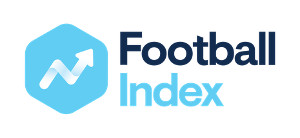 The trading company Football Index have previously backed sport in the city of Nottingham with a deal involving Notts County. Sadly, at the end of the 2018/19 season, County dropped out of the football league for the first time in their long history.
Football Index have no time to lament that loss however with news coming through of a record sponsorship deal involving Notts County's very close neighbours Nottingham Forest.
Landmark:
The contract has been described as a landmark deal and the biggest sponsorship arrangement of its kind in the history of the football club.
The exact financial details have not been confirmed but like many clubs at the moment, deals of this kind are set to break all previous records. Big money is being pumped into the Championship clubs and Forest are delighted to have their new backers on board.
Exciting Brand
Forest's Chief Commercial Officer, David Cook, stated:
The club are delighted to announce this new partnership with a growing and exciting brand. Like Nottingham Forest, Football Index have a pioneering spirit built in their DNA and the brand fit has shone through during our various discussions.
Across the partnership we look forward to offering our fans some great benefits and incentives whilst providing a strong platform for Football Index to achieve their marketing objectives. As a club, we are delighted that we have been able to secure the biggest shirt sponsorship in our history and it shows Football Index's commitment and belief in Nottingham Forest.
In response, Neil Kelly, Chief Executive Officer of BetIndex Ltd, added:
We're thrilled to have Football Index front and centre on the new Nottingham Forest kit – a club steeped in history with an expansive and proud fan base.
We're very excited to see this partnership build awareness of the Football Index brand across an engaged football audience for 2019-20 season.
This landmark partnership marks a significant milestone in the brand's journey and illustrates the ambitions we hold for the platform. We look forward to working with the team at Forest to deliver a successful sponsorship that truly benefits all stakeholders – from the fans to Football Index's loyal customers.
Bouncing Back Up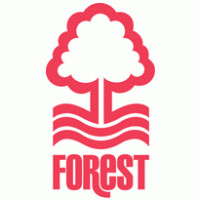 Having twice won the European Cup in the 1970s, it's fair to say that Nottingham Forest are among the sleeping giants of English football. The club have been languishing outside of the top tier for 20 years and like all teams, they will be looking to this contract to help them climb back up.
Following another turbulent start to a new season, Nottingham Forest fans saw another change of manager bring in a former favourite. Martin O'Neill was a midfield dynamo in those Brian Clough teams of the past and the former Celtic boss is now charged with the task of taking Forest back up into the Premier League.
It won't be easy but with the backing of Football Index, O'Neill may just have room for several new arrivals at the City ground. In return for their investment, the operator will see their UK exposure increase significantly so it's a deal with strong balance and it will be fascinating to see if both parties can meet their goals.