PaySafeCard Signs Up to Support Electronic Sports League


The world of eSports is just starting to fall under the sponsorship radar of iGaming brands and one of the most popular eWallets is now lending its support to this growth area. Bookies have been quoting markets for eSports tournaments for some time so it's logical that they should take their backing a step further by signing up for these sponsor deals.
In the latest announcement, it's been confirmed that PaySafeCard has partnered in with the Electronic Sports League (ESL) in a contract that will cover all events under the ESL umbrella moving forward.
Comprehensive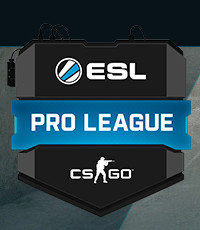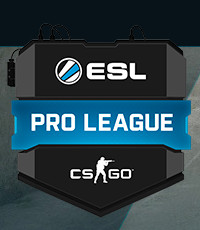 PaySafeCard are making sure that they deliver a comprehensive package to the ESL with all of the top events covered over the coming months. The schedule will therefore include the Extreme Masters, ESL One, CS:GO Pro League circuits together with National Championships and ESL Arena events.
We don't know the exact terms of the deal in terms of length and the finances involved but clearly that is an extensive list of events and the Electronic Sports League will enjoy the backing of a major financial player for the coming year at least.
Benefits
The sponsor will obviously benefit from the greater exposure that the arrangement will bring and this starts with advertising at key points in the arena and potentially on player clothing at the same time. In return, PaySafeCard are looking to make themselves more accessible to players and supporters by making their eWallet available as a key payment method in certain areas.
As a result, purchasers can now use PaySafe at the ESL shop along with ESEA and ESL Play. Special offers and discounts will be applied and the operator is said to also be working on a number of 'fan based initiatives' designed to bring even wider benefits to the eSports community.
Proud
Speaking on behalf of the ESL, Chief Executive Ralf Reichert said:
PaySafeCard is one of the partners that really grew with us and the eSports industry throughout the years, and we're very proud to welcome them on board on a global level.
It's one of the brands that puts the community first with quality activations that engage fans on all levels, and we're excited to see what they have in store.
In reply Udo Mueller, CEO of PaySafeCard added:
The Global Gaming Community is one of the main reasons why PaySafeCard as a payment scheme was invented – and why it is thriving today more than ever.
We take pride in supporting ESL as one of its main sponsors and contributing to the further development of this truly worldwide league of digital fun and entertainment.
Developing
ESports as a whole is a thriving area and while it is highly competitive with a huge fan base in its own right, there is no doubt that the involvement of the betting community has been important for its growth. PaySafeCard are not an iGaming brand in the true sense of the term but much of their business derives from this sector so it's certainly good to see them giving something back by signing a lucrative sponsor deal with the ESL.
In terms of commercial partnerships, this remains an area where backing is still slow although things are on the increase. Back in November 2017, Unibet announced a sponsorship deal with the Blast Pro Series and slowly but surely, other sportsbooks and casinos will start to get involved.
Benefits will definitely be felt on both sides so this is a welcome deal and it will be interesting to see who follows PaySafe by becoming the next sponsor to get involved with the growing eSports realm.