Pinnacle Teams Up with First Ever Brand Ambassador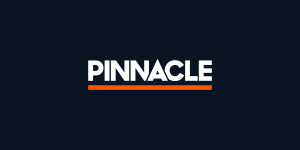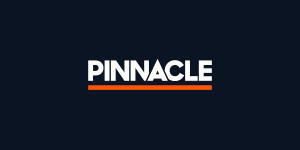 Sports betting operator Pinnacle were one of the first to embrace the online revolution when they arrived at the early stages of the internet back in 1998. As they celebrate their twentieth anniversary, the company has broken new ground by confirming a first ever brand ambassador.
Former tennis star Mats Wilander was highly respected during his playing career with a number of major titles behind him and since retiring from the court, he has gone on to become a pundit and TV summariser with regular appearances on Eurosport in the UK.
Obviously, while the Swede will be an ambassador for all aspects of the Pinnacle sportsbook, there is an emphasis on tennis and certain benefits will be passed down to customers.
Delighted
CEO of Pinnacle Paris Smith said:
We are delighted to announce our partnership with Mats.
This move encapsulates Pinnacle's emphasis on high performance. Whether it's our product or the people that represent our brand, we want the best of the best.
Wilander himself added:
Having spent my fair share of time on the tennis court, I have developed unique insights into the nuances of the game. I'm very excited to be able to share some of those with Pinnacle customers for this year's major tournaments, starting with the Australian Open.
Benefits
Pinnacle state that the former tennis star will provide what they refer to as 'educational content' for the betting resources section of their website. Wilander will offer his unique insight to readers as they look to assess tournaments and decide where to place their money.
In conjunction with the announcement, Pinnacle have also introduced a competition known as the €8000 slam, where players can scoop a prize fund of eight thousand Euros for correctly predicting the winners of both the men's and women's singles at the Australian Open.
It's all good news for Pinnacle customers, particularly those who enjoy the tennis markets and they couldn't ask for a better pundit to be on their side.
Career
Mats Wilander spent 16 years as a professional and during that time he claimed over 30 tour titles. Included in his list of achievements are no fewer than seven Grand Slam wins in the 1980s and although he never won Wimbledon in his time as a player, the Swede took both the Australian Open and French Open titles on three separate occasions.
Wilander officially retired from playing in 1996 but as one of the biggest personalities in the sport he was always likely to stay in tennis in some capacity. On occasions, the Swede has served as Captain for his country's Davis Cup team and has also coached individual players including Paul-Henri Mathieu and Tatiana Golovin.
But it's through his work as a commentator and summariser that most modern day tennis fans know Mats Wilander. He provides colourful and sometimes controversial comments for the continent's Eurosport channel and offers great insight, particularly when one of the game's four majors comes along.
And, it is that insight that should prove very valuable to followers and customers of Pinnacle as this arrangement moves forward. Wilander's commentary on this great game is guaranteed to be entertaining but in addition, his advice on the Grand Slams and Tour events could also offer useful advice when it comes to making a profit.
It's Pinnacle's first venture into this area of the corporate world but it's a perfect match with an established brand coming together with one of the most popular former tennis pros in the world.