Razzies 2018 Odds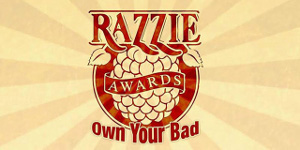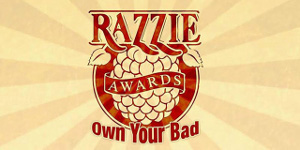 While the Oscars and the BAFTAs are among those awards that celebrate the best that film and TV have to offer, there is another side of the coin. There are those critics who like nothing better than to pick up on the worst that Hollywood and their ilk have produced and for them, there is an awards night all of their own.
The Golden Raspberry Awards, or the Razzies as they are more commonly known, were incepted in 1981 to recognise the worst performances in the film industry over the course of the previous 12 months. Over the years they have gained a cult following and now have a regular, annual place on the award calendar.
Anyone who follows novelty betting will not be surprised to know that a betting market has been attached to the Razzies and while it's not exactly crowded in terms of participating bookmakers, it's another option for those who like to look away from traditional sports betting and see if they can find some value elsewhere. 
Format
In the present day we have 11 categories for the Razzies. Many of these have been with us since the start while others have been more recent introductions with The Razzie Redeemer Award coming along in 2014.
This is given out to the person who has previously been nominated for a Razzie before subsequently going on to become a respected artist. Other awards are more straightforward and less forgiving and these include Worst Picture, Worst Director, Worst Actor and Worst Actress.
Like all awards nights, some of these sections hold more interest than others and that's certainly the case from a betting point of view so let's see what we can punt on for the 2018 Razzie Renewal. 
Worst Picture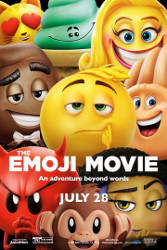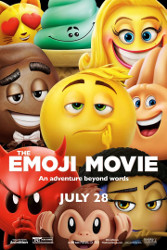 It all kicks off with the award for the worst picture and in this category we have an odds on favourite. The Emoji Movie is the first animated picture to receive Razzie nominations across a certain number of categories and is currently available at odds of 4/6 to win worst picture.
The film charts the story of a multi-functional emoji who just wants to be 'meh' and while we haven't seen it, that description is enough to suggest that we have a worthy favourite.
Chasing close behind is Baywatch at 4/1 with Fifty Shades Darker at 9/2. Once again, those prices are with Hills who are the only bookmaker to really get behind the Razzies so far.
There are two further nominees for Worst Picture and they are Transformers: The Last Knight at 8/1 and The Mummy at 10/1, both with Hills again. 
Worst Actor
Most of the films mentioned in the above category crop up again for individual performances and the favourite to claim Worst Actor is Tom Cruise for his role in The Mummy. Cruise can be backed at 6/4 with William Hill while Johnny Depp follows at 11/4 for Pirates of the Caribbean, Dead Men Tell No Tales.
Once again there are five nominees in this category and completing the list are Jamie Dornan for Fifty Shades Darker and Mark Wahlberg for Transformers: The Last Knight. Both of those are on offer at 4/1 with Hills and we end with Zac Efron for his role in Baywatch which William Hill have listed at 6/1.
Of those five names, Jamie Dornan is our sole previous winner having picked up the Razzie for Worst Actor back in 2015 for Fifty Shades of Grey. Multiple winners are quite common so maybe he is a strong outside punt on that basis.
As for the favourite, Tom Cruise, this will be his third nomination since the organisers first recognised him for his work in Cocktail back in 1988 but he's yet to win it so could this finally be his year? 
Worst Actress
Now we finish this round up with the Worst Actress section and the majority of contenders are involved in new films that we've yet to see in any other categories. The exception here is Dakota Johnson in Fifty Shades Darker which is at 7/2 with William Hill.
Hills have the favourite as Katherine Heigl at 6/5 with Unforgettable which clearly was memorable but perhaps for all of the wrong reasons. After Dakota Johnson we have Tyler Perry at 4/1 with Boo 2: A Madea Halloween, Jennifer Lawrence for Mother at 5/2 and Emma Watson for The Circle at 5/1. Yet again, all of those figures are with William Hill.
From that list of five, both Johnson and Perry are former winners and there is a trend now because, the original Fifty Shades of Grey led to Razzie triumphs for its lead actor and actress and now the two have been nominated again for the sequel. 
Verdict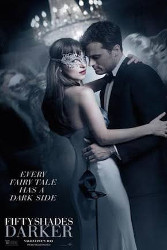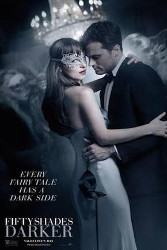 Some of the films in question may be so bad that many of us would not consider seeing them and that can make it hard to pick a winner for any of the Razzies categories. We may, therefore, have to trust the bookies and their opinions but we can, if we have the time, study the many reviews relating to the movies and the individual actors that are involved.
The Emoji Movie, favourite for worst picture, is an interesting one because it is clearly aimed at children but unlike others of this genre, there appears to be very little for adults to enjoy. Baywatch is a strong challenger but the favourite seems to have this one sewn up.
However, if you don't like the sound of that 4/6 win price for the Emoji Movie, a favourite with better odds is Tom Cruise. Obviously, we would expect all awards to be made on merit but after a long career which has seen two previous nominations, the judges may well want to take the chance to reward the veteran actor with his first ever Razzie.
As for the concluding women's section, there is a theory that Fifty Shades Darker will sweep the Razzies after the original, Fifty Shades of Grey, did so well in 2015. We hope, for the sake of some of our bets that this isn't the case but its leading lady, Dakota Johnson may be well placed for a second win in the Worst Actress category this time around.
Betting Options
The summaries above are for the only three markets that we have available right now and, as we mentioned, there are 11 sections in total for the Razzie awards of 2017. Some of these are very obscure and we wouldn't expect this betting list to expand to a huge extent although it's possible that there may be extra markets for categories such as Worst Director.
And, we don't have a great deal of time left until the  announcements are made so, while some may want to wait to see if other bookmakers get involved, we're going to jump on what's already here.
Best Bets for the Razzies 2018:
Tom Cruise to win Worst Actor at 6/4 with William Hill
Dakota Johnson to win Worst Actress at 7/2 with William Hill