SBOBET Sign Up as Borussia Dortmund's Regional Betting Partner

In a busy summer of sponsorship and other commercial partnership deals, Germany has been one of the most active regions and ahead of the new Bundesliga campaign, Borussia Dortmund are the latest to get involved.
Dortmund have linked up with sportsbook operator SBOBET who will now become their official betting partner for the Asia region in a deal which recognises the need for both parties to make their mark in this important strategic continent.
Close Relationships
The contract between the two parties will commence at the start of the 2018/19 Bundesliga campaign and although the financial details do not appear to have been disclosed, SBOBET will surely be investing a significant sum into a deal which will help them to expand into a key target area.
The same principle applies to Borussia Dortmund who state that the arrangement is intended to help them get 'even closer' to Asian fans of the club. Clearly, both parties have specific aims and the deal has therefore been welcomed by all concerned.
Huge Step
Suresh Letchmanan, Head of Borussia Dortmund's Asia Office stated:
This partnership is a huge step for Borussia Dortmund to get even closer to our Asian fans.
Our supporters from Asia have always sought new and exciting opportunities to engage with the club and we believe SBOBET is the ideal partner to spread the BVB brand of football in the region.
On behalf of SBOBET, Bill Mummery added:
The Bundesliga continues to rise in Asia and we are delighted to have one of its best teams, Borussia Dortmund, as our partner.
They have an amazing fanbase, not only in Europe but all over the globe and while we are delighted to have Dortmund grow with us in Asia, we are more excited for our Asian fans and what this partnership will bring them in the near future.
Challenges and Aims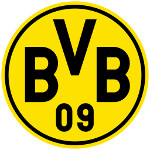 Asia is a football-mad country and there is huge potential for both betting companies and clubs so it's logical that many of them partner up in deals of this kind. For SBOBET, the obvious aims are to expand their customer base in the region and they can achieve that via advertising in Dortmund's stadium and via all of the usual digital channels.
For Borussia Dortmund themselves, there is the chance to increase merchandising and to bring the club's name into the region and to build up their support. With that in mind, it was no coincidence that Shinji Kagawa was brought out by Dortmund to promote the deal.
Like many of his international teammates, the Japanese midfielder is a hero in his own country and the football club will undoubtedly be able to use him to boost their marketing activities in Asia as part of this arrangement.
On the pitch this is an important season for Borussia Dortmund and their new Head Coach Lucien Favre who comes in to replace the outgoing Thomas Tuchel. In an era when Bayern Munich are dominating the Bundesliga, Dortmund need to enhance every financial deal to strengthen their playing squad and mount a challenge to that dominance.
SBOBET and Dortmund have entered into a multi-faceted arrangement with benefits for all concerned and we'll soon see if they can meet their targets as the 2018/19 Bundesliga season is imminent.