Shane Warne Joins Forces with Dafabet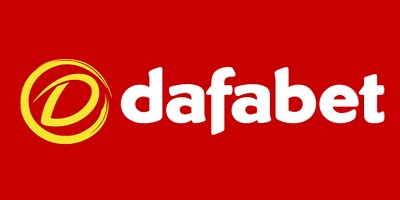 Former Australian cricketing great Shane Warne is no stranger to the gaming tables. He's previously been an ambassador for the 888 Group and, in a latest announcement, Warne has switched his allegiance to Dafabet.
The deal is for five years and sees the leg spinner installed as the operator's most high-profile ambassador to date.
Signing On
While Shane Warne has previously promoted poker in a similar role, it seems that he will now be solely responsible for the sportsbook side of the Dafabet operation. It's stated that the company are especially keen to expand their cricketing markets at a time when the game is receiving extended exposure via the 2019 World Cup.
With that goal in mind, Dafabet could hardly have made a better choice as their new brand ambassador. Warne is a man who has taken over 1000 international wickets and naturally, the operator is delighted to have him on board.
Amazing Achievements
Dimitris Karatzas, chief executive of Dafabet, said:
Shane's amazing achievements in cricket and his ongoing profile in international sport fit well with the Dafabet brand and our aspirations for continued growth internationally.
It's an exciting partnership and we have big plans for the future and that is why we wanted an extended five-year agreement with Shane to start.
We've not been able to track down any comments from Shane Warne or his representatives but we can safely assume that he is also delighted to be back with a high-profile operator.
Driving Forward
In a deal such as this, the ambassador will naturally get nicely rewarded for their efforts while the exposure element of a contract of this kind is largely going to benefit the operator. Any cricket bettors who had been loyal to other brands will now realise that Dafabet take their cricket markets very seriously and, if Warne has a column to back up his position, they should definitely read his thoughts on upcoming matches.
It remains to be seen how this deal will pan out exactly but this is one of the biggest brand ambassador coups we've seen in recent times and Dafabat are right to be delighted.
Great of the Game
Shane Warne played his first international match for Australia back in 1992 against India. He would go on to play 145 tests for his country and we can add no fewer than 194 ODIs to that list. He would break records in both forms and eventually finished with 1001 international wickets.
For many, he was the greatest bowler to have ever played the game of cricket. Upon his retirement from the first class game in 2007, Warne continued to play T20 matches, most notably for Indian Premier League side Rajasthan Royals, before finally calling it a day.
These days, he spends much of his time in the commentary boxes around the world and is an insightful and interesting addition to the teams. That should set him up perfectly in his new role with Dafabet where Warne's cricketing wisdom will now be imparted to the sportbook's many customers.