Swansea Sign Up with Asian Gaming Company Letou
The new sponsorship deals are coming through thick and fast as football clubs across Europe have already started their preparations for the new campaign. Among those to have secured a new shirt sponsor are Swansea City, who have partnered in with Asian sportsbook and casino Letou in a deal that will cover the whole of the 2017/18 campaign.

Moving on
Last season, the Swans displayed the logo of BetEast on their shirts in a difficult campaign that saw three different managers oversee a relegation battle that ultimately ended in survival. It was a close run thing however with Swansea just edging out Hull City in the closing stages of the campaign and it's hoped that current boss Paul Clement can steer the side into less troubled waters this time around.
Funds will be needed to acquire new players and that's why deals such as this contract with LeoVegas are so important.
Swansea themselves are clearly delighted to welcome their new partners and they acknowledged the part that Letou will play in taking their name to another continent:
Swansea City has ambitions to grow our brand in Asia, where Letou has a strong presence and a lot of experience.
said Swansea City chief operating officer Chris Pearlman.
With over a billion people likely to watch the Premier League over the course of the season, a third of the league's total TV audience, it's a major partnership that will benefit both parties.
Swansea would have already seen an increase in their following in Asia, thanks to the arrangement with BetEast but clearly it's hoped that this new deal will build on that quite substantially.
New goals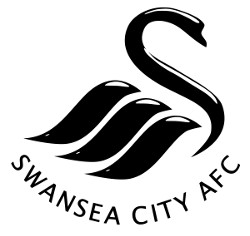 As we mentioned, Swansea's main aim next season will be to avoid another relegation battle and to see their club finish in the top half of the Premier League table. To do that, they will need to be very active in the transfer market this summer while also looking to hold on to their best players.
Despite their struggles, Icelandic international midfielder Gylfi Sigurdsson stood out as one of the star men in his position across the entire Premier League while Fernando Llorente scored some important goals in the latter stages of the campaign. Both men have been linked with a move away from the Liberty Stadium this summer and manager Clement will have to persuade them that their future lies with the Welsh club.
To do that, it's likely that the players will be provided with new and improved contracts and while Clement is busy with the existing staff, there is a clear need to bring in some new faces. A loan deal with exciting Chelsea striker Tammy Abraham has been discussed while permanent transfers involving former Liverpool man Martin Skrtel and Manchester City forward Kelechi Iheanacho are also receiving column inches. To bring them to the Liberty Stadium requires extra funding and that's where Letou, amongst others, are stepping in.
In return
For their part, Letou are receiving extra exposure but, as their Chief Executive Paul Fox told the industry press, they are looking to help the club and the wider community.
It would be easy as an Asian-facing gaming company to sign the cheque and build awareness purely through branding.
Fox said.
I was brought up in Glasgow and have family in Swansea. So when the opportunity arose to work with Swansea City, it was really important to me that Letou uses our partnership to give back to the community as much as possible.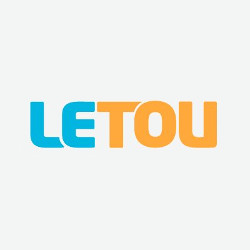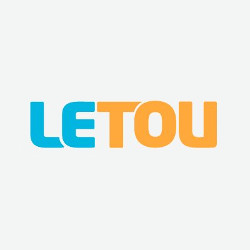 So, it's a deal that looks an exciting one for both parties with Letou, a relatively unknown name, getting extra brand awareness from this arrangement while the funds involved will hopefully help Swansea City to return a far more positive Premier League campaign in 2017/18.