TempoBet Extend Premier League Backing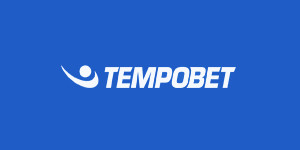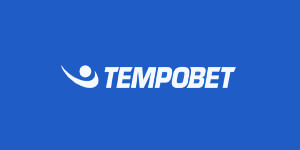 TempoBet have been an active partner in the world of sports sponsorship since they first came online in 2007 and are already directly involved with several lower league clubs in England. The club's logo can currently be seen on LED advertising boards at Arsenal's Emirates Stadium.
That particular contract is now in its second year but fans of the Premier League are going to be seeing much more of TempoBet in the 2017/18 campaign.
Extension
That deal with Arsenal has been complimented by a further arrangement which will now see TempoBet advertising appear at a total of eight grounds around the EPL. The new clubs in question are Brighton, Burnley, Crystal Palace, Huddersfield, Bournemouth, Swansea, and Watford so the operator is giving much needed backing all around the table.
Included in that list are Premier League new boys Huddersfield Town and Brighton and Hove Albion plus a number of teams who would expect to be in the bottom half of the table at the end of the season. This will bring much needed funds into those sides but it's an arrangement that will definitely help both parties.
Bigger and Bigger
The Premier league gets bigger and bigger every year and this was a great opportunity to link our brand with one of football's most popular competitions.
said TempoBet CEO Tim Peters.
We are currently expanding our operations in different countries around the world and creating brand awareness is an important part of the process for us, so we were delighted to have secured the deal.
That brand awareness should certainly be starting to build across the UK. While the Arsenal advertising arrangement has been in place for just one season, TempoBet has also been involved in shirt sponsorship with Preston North End and Burton Albion in the lower English leagues.
The size of the seven new Premier League clubs might not quite match that of Arsenal but partnering in with any side in the English top flight will have an obvious benefit to the sponsor. Tens of thousands of fans pack into the grounds each week but beyond that, live TV coverage has the potential to bring the name of TempoBet into the homes of millions.
When you consider the nature of the advertising involved, TV viewers may actually see more of TempoBet than they would of their main shirt sponsors. When the TV camera takes a wide lens view of the pitch, it's not the shirt you see but the advertising boards that are in the background.
So perhaps TempoBet are getting better value for these contracts than they are for their shirt deals with Preston North End and Burton Albion.
As for the Premier League clubs that have been added to the operator's roster, their main aim for 2017/18 is to avoid relegation and stay in the Premier League. To do that, much needed funds need to be claimed from anywhere possible so this is good news for Watford, Crystal Palace, Huddersfield Town and the rest of them. Hopefully it will prove to be a mutually beneficial deal that will help all involved to reach their goals.