Tipico Agree New and Improved Deal with Bayern Munich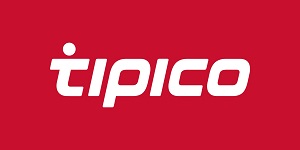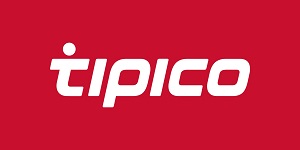 It's been another great season for Bayern Munich with yet another Bundesliga title claimed by the German giants. Carlo Ancelotti's men claimed the domestic league trophy for a record 27th time but missed out on the DFB Pokal and, once again, the Champions League.
Despite being unable to break Real Madrid's stranglehold on Europe's biggest club trophy, Bayern remain a huge draw for potential sponsors so sportsbook Tipico will have been delighted to renew their existing sponsorship arrangement.
Upgrading
Tipico had originally agreed a deal to become Bayern Munich's official betting partner back in 2015. They signed up in what was known as a 'Platinum Partnership' and the latest news confirms that this agreement has now been extended right through to the end of the 2020/21 season.
Like many of these contracts across Europe, the exact financial details have not been made public but the German press claims that the deal is worth 5 million Euros a season to the German club. From Tipico's point of view, it also represents at least three more years of being linked to the most successful side in the country.
As market leader in Germany, we feel very comfortable with the FC Bayern,
said Tipico chief commercial officer Marlon van der Goes
The cooperation is very successful for both partners, the premature renewal of the contract confirms this. We look forward to the next four years with Bayern Munich and its fans.
Aiming Higher
The first job for manager Ancelotti and his Bayern side is to retain the Bundesliga title in 2017/18 but to appease the board and the fans, the club need to be aiming for even more glory. Winning the main domestic trophy has become almost routine but there was a significant early challenge from newly promoted RB Leipzig last season and those sides will continue to improve.
Bayern will therefore need more financial input in order to attract the best players from across Europe. Not only do Real Madrid seem to have a monopoly on the Champions League Trophy right now, they and Barcelona seem to have first refusal when the world's best players come onto the market.
Clubs such as Bayern and Manchester United will therefore wait patiently until a world class player such as James Rodriguez fails to break into the Real first team and becomes available on a second round of transfers.
They can still attract quality and certainly some of the best players in Germany will aspire to playing in Munich so, even for a cash rich club such as Bayern, it's vital to get every penny they can from sponsor and partnership deals. The chief target is to win the Champions League for the first time since 2012/13 and that's why Bayern are hunting down this type of sponsorship.
In Return
As part of the agreement Tipico, who are looking to strengthen their position in German speaking markets, will see their logo remain on the official club website for the next three seasons at the very least. Any Bayern Munich fan with a liking for betting on the sports markets will therefore feel more sympathetic to the brand that gets behind their club.
That exposure also increases around the stadium and that's a real boost when the live TV cameras come calling to the Allianz Arena. Bayern Munich's home games are given extensive coverage in Germany and that coverage extends across Europe when Champions League matches are held here.
There's been no official word from Bayern themselves about the deal and that may give you a little insight as to who benefits most from this arrangement. Tipico are now associated with the most successful club in Germany but while they may not boast about it, the contract provides important funds for Bayern Munich at the same time.