UFC Agrees Parimatch Betting Partner Deal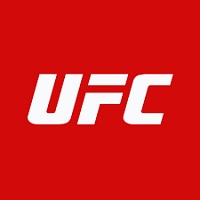 The May ruling by the US Supreme Court in terms of the PASPA betting regulations has led to a number of interesting developments in the gambling industry. New sportsbooks have been set up and we've just started to see an isolated number of commercial partnership and sponsorship deals being put in place.
Breaking news from Las Vegas now adds to those deals with the announcement that UFC, the leading mixed martial arts division has teamed up with Parimatch, the gambling operator who will now become their official betting partner.
Expansion
The deal represents a big coup for Parimatch who become UFC's first official partner from the CIS – Commonwealth of Independent States – region. The contract installs the brand as the official wagering and betting partner of the UFC and the contract covers the whole of the EMEA – Europe, Middle East and Africa – region, excluding the UK and Ireland.
There are a number of facets to the arrangement and Parimatch's first duty is as the official presenting partner for UFC's Fight Night in Moscow which will be their first ever event to be held in Russia and this will take place in September 2018.
Clearly these are exciting times and the deal has been welcomed on all sides.
Thrilled
UFC Vice President of International Marketing Partnerships Rene Valencia said:
We are thrilled to be in business with Parimatch, a global brand that has grown from a small firm to one of the world's largest international gaming networks in just a few short decades.
We look forward to working with Parimatch as we continue to grow our brand and the sport of MMA around the world.
In response, Parimatch's General Manager Sergei Portnov added:
Partnering with UFC is a massive for our holding ad for the continued growth of mixed martial arts as a whole.
Our cooperation will mean that the Parimatch brand can infuse with the DNA of mixed martial arts in several countries and regions at once. On September 15, UFC will hold its first event in Russia and it will be a great showcase for our new collaboration.
Busy Period

The arrangement will see Parimatch enjoy significant exposure through advertising both in the physical world and on digital platforms that are owned and run by UFC. There are lots of events where the operator's logo will appear and this is an arrangement which has lots of facets attached to it.
Aside from the historic entry into Russia in September, there is a host of events scheduled for 2018 right across the EMEA region and Parimatch will be the official presenting sponsor in each case.
The company is looking to expand its sportsbook operation across mainland Europe and so far, their strategy has seen Parimatch partner in with a number of European football clubs. This is their first venture into the world of mixed martial arts so it's very much new ground for everyone who is involved.
Parimatch should meet their aims through the wide and unique exposure that the UFC division will bring to them while they plough important funds into a sport that continues to grow. It's a positive deal for both parties and it will be interesting to see if Parimatch continue their expansion in similar areas.