Unibet enter France with PSG Deal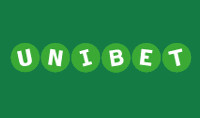 Over the course of this summer, sportsbook and casino operator Unibet has been by far the most active betting company in terms of sports sponsorship. Much of their focus has been as part of a wider Kindred Group deal involving 32Red but in the latest announcement, they are on their own and have found a significant partner.
It's therefore been confirmed that Unibet have entered into a two year contract to become the official betting partner of French Ligue Un giants Paris Saint-Germain in what is the operator's first venture across the English channel.
Big Fish
As a starting point for Unibet, this is a huge deal as PSG are the leading side in France and one of the richest clubs in world football. Around twelve months ago they broke the world transfer record by bringing Brazilian Neymar across from Barcelona for a fee in excess of 200 million Euros and they can also boast the likes of Edinson Cavani in their ranks.
The two year arrangement is said to be worth three million Euros and as such, it's an exciting prospect for both parties.
Desire
The Sponsorship Director of Paris Saint-Germain Marc Armstrong said:
We both share the same desire to win, a passion for the game and a steadfast commitment to ensuring our brands thrive in highly competitive markets.
Speaking on behalf of the Kindred Group who own the Unibet brand, French General Manager Mathieu Drida added:
With Paris Saint-Germain, Unibet is looking to enhance its profile across the whole of Europe and offer consumers exclusive content that takes them as close as possible to the game.
Step Up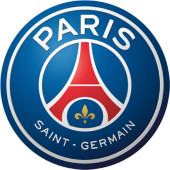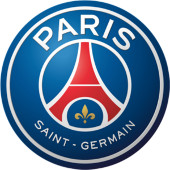 Unibet have backed football clubs in England in the past and in the 2017/18 season were official shirt sponsors to Aston Villa. The latest deal is, however, a clear step up and as Monsieur Drida suggested, it could well be the start of a planned approach to building up the company profile in mainland Europe.
Details of the benefits offered to the sportsbook were not made public in the immediate aftermath of the  announcement but we can expect to see Unibet enjoy a clear presence at PSG home games where there Parc des Princes home stadium has a capacity of just under 48,000.
Perimeter advertising should also be in place on match days so while Unibet's brand will be put before tens of thousands at home games, millions more will be made aware of their presence when PSG fixtures are picked up by the live TV broadcasters.
As one of the biggest clubs in European football, PSG are frequently in front of the TV cameras, particularly as regulars in the Champions League so the exposure that Unibet are set to enjoy is simply vast.
New Era
After two years under the stewardship of former manager Unai Emery, Paris Saint-Germain will be led, from 2018/19 onwards, by former Borussia Dortmund boss Thomas Tuchel. The German inherits a squad filled with star names that was largely built by Emery before he switched to Arsenal earlier in the summer.
While PSG have been dominant in their own league, winning the Ligue Un title for five of the last six seasons, the next target is the Champions League so we should expect to see more investment in that squad after the 2018 World Cup comes to an end.
All financial deals are important, even to a club of PSG's magnitude so the arrangement with Unibet will benefit the operation as a whole and the playing squad more specifically. However, the bigger beneficiaries seem to be the new betting partner who will start to develop their campaign across Europe with one of the continent's biggest clubs.