Unibet Extend PSG Partnership Deal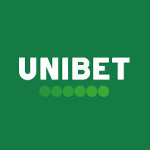 Commercial partnerships between betting companies and sports teams are coming under more scrutiny these days but clearly there are some benefits to each deal. The running arrangement between Unibet and PSG is a strong example and clearly both parties have been happy with the existing set up.
A recent report confirms that Unibet and PSG have agreed to extend their existing sponsorship deal. A contract was originally signed in 2018 but under the terms of the new agreement, the extension is now in place through to the 2023 Ligue Un campaign.
The Next Level
The new contract lifts Unibet up to what has been described as PSG's third level partnership tier. The specifics of this may be unclear but it is designed to boost Unibet's presence in the United States and in Australia which are both key territories for the sportsbook and casino.
Enhanced media rights will also be available in Europe and as a result, Unibet are said to be gaining exposure to an additional 80 million customers worldwide. That's an impressive increase on a deal that was originally worth $3.5 million per year and while we have no update on those sums, we can expect a substantial lift.
It's a newsworthy announcement in what is a quiet period overall and naturally, this has been welcomed enthusiastically on all sides.
Major Campaigns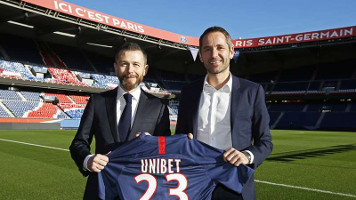 Kindred Group's general manager for France, Mathieu Drida stated when the deal was announced:
We are delighted to broaden our partnership with Paris Saint Germain and take it to an even wider audience across the world. Since the start of last season, we have engaged in major communication campaigns that have proved very successful with football fans.
We firmly believe that by extending our agreement with Paris Saint-Germain we can strengthen our position in France and promote the Unibet brand in Europe and beyond.
On behalf of the football club, PSG's chief partnerships officer, Marc Armstrong, added:
We are very pleased that Unibet have shown their faith in us by choosing to extend and enhance their partnership with the club. This decision shows how relevant and effective our alliance is.
We share the common goal of breaking the boundaries of sport and playing a part in the everyday lives of football fans.
The results to date motivate us to continue to build on these efforts and offer fans ever more engaging experiences.
One-Way?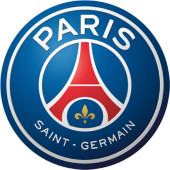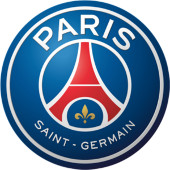 So far, we've only really highlighted the benefits that will come Unibet's way as a result of this deal. Those plus points are significant but PSG will also welcome the extended arrangement. As a powerhouse of French football, the Paris club are sailing through Ligue Un in this 2019/20 campaign and we could confidently describe them as 'Champions Elect'.
Any commercial partnership will, however, help to boost their profile as well as the funds that allow them to buy the best players in the world. Perhaps this isn't the best balanced commercial partnership that we have seen but there are benefits on all sides as Unibet and PSG move their dealings forward.