Unibet Aids Mental Health Drive with Newbury Sponsorship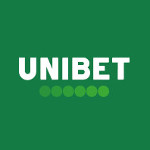 Unibet are one of the most active bookmakers in regards to sports sponsorship and the company have just struck up an innovative deal in the world of horse racing. Under the new arrangement, the sportsbook and casino operator has pledged its backing to an initiative known as #goracinggreen, which aims to provide greater access to horse racing for those suffering from mental health problems.
Unibet's initial sponsorship will be in evidence at Newbury on Saturday August 17 which is now named as Unibet Hungerford Day. Racegoers will be encouraged to wear green and there will be lots of activities throughout the day which are intended to help this worthy cause.
Aims
#goracinggreen has published a list of aims which include a mission to get more people with mental disabilities into racing. They will work with horses to make them more adaptable and a community will be developed for anyone to tap into.
Finally, the organisation is looking to get more people going to the races and those are plans that we can all endorse. It's a vital area to work in and Unibet's backing is very welcome.
Fantastic Work
As the announcement was made, Ed Nicholson, the head of racing communications and sponsorship at the Kindred Group said:
The investment we are announcing today means GoRacingGreen can continue to build on their fantastic work since they started the project earlier this year.
I attended the training session undertaken at Newbury earlier in the week and saw at first-hand what a fantastic scheme this is. Our partnership with GoRacingGreen shows a new model for sport sponsorship is possible. Kindred is leading the way in becoming a sponsor for a sport and it's communities and we are looking forward to piloting the project at Newbury this Saturday
In response, Debbie Nicholson, the founder of #goracinggreen added:
This investment is a fantastic boost for the #GoRacingGreen project, and I am delighted to be working with Kindred through its Unibet brand. Working in partnership with them, we can now expand the programme and reach many more people with mental health problems across the racing community in the months ahead.
Finally, Harriet Collins – Marcomms and Sponsorship Director at Newbury Racecourse added:
We are delighted to be working with both Kindred Group and Debbie Matthews on this initiative. Members of our permanent staff have undergone training with Debbie and we have plans to keep increasing this number. We have created a dedicated #GoRacingGreen Quiet Zone this Saturday for those looking for a safe space away from the crowds and hope it will be well received.
Keep up the Good Work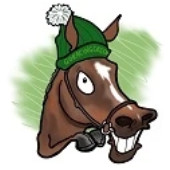 This isn't the first time that the wider Kindred Group have been involved with a project of this kind. In April of this year, the 32Red brand rolled out their Team Talk model which set up a number of centres where men could go in and discuss issues surrounding mental health.
We've also seen the Mind Charity's logo appear on the back of players' shirts in the EFL and anything that can be done to raise awareness of these vital issues must be applauded.