Unibet Secure Important Handball Sponsorship Deal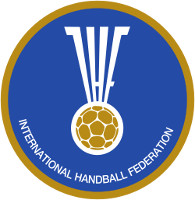 As a company with its roots in Scandinavia, we know that Unibet are big supporters of sports that are popular in that region and in mainland Europe as a whole. They are also strong backers of niche events and recent sponsorship deals have taken the operator into the worlds of chess, cycling and eSports.
With that in mind, the latest announcement concerning the online sportsbook and casino should come as no surprise.
It's Official
Unibet have, this week, been confirmed as the official sponsor for the International Handball Federation's (IHF), World Championship. The competition is jointly hosted by Germany and Denmark and this year's edition will run right through to January 28.
Unibet are serious about their handball offerings and their press release confirms that this is the third biggest section of their sportsbook, behind football and tennis. It gives a clear statement as to where their focus is and this is a positive move for all concerned. It's also one of the most popular sports on an international basis although in certain parts of the world such as the UK, handball is hardly played.
In welcoming the deal, Managing Director of Lagardere Sports in Germany, Robert Muller von Vultejus said:
We are delighted to have won Unibet as the official sponsor for the IHF World Championship 2019.
The partnership secures Unibet the maximum attention for its sponsoring and the various activation possibilities offer the brand the chance to address millions of handball fans worldwide.
Speaking on behalf of the operator, Chief Commercial Officer at Kindred Group Rhodri Darch added:
We have a leading offering on handball among bookmakers and saw an impressive interest during the Olympics 2016 in terms of turnover and actives.
Since then, we have invested in our exposure in the sport with the European and World Championship for both men and women being the highlights.
2019 Battle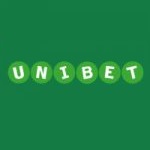 This is the first year that two nations have jointly hosted the IHF World Championships and early signs show a positive reaction to the move. Arenas are packed with spectators with millions more watching on TV and that's good news for Unibet too. As headline sponsors, the operator benefits from seeing their logo displayed in and around those arenas, putting their brand in front of a large captive audience.
A total of 24 teams are battling it out for the right to be crowned IHF World Champions. France are the defending champions having won this title in 2017 and they started the competition as number one seeds. Early exchanges suggest that the French can go all the way again but there is stiff competition, particularly from co-hosts Germany as both teams look to progress from the group stages.
The tournament will finish as a success but it needs the support of sponsors such as Unibet in order for it to grow further in years to come. As a sport, handball is huge in certain parts of the world but this is an important deal for all parties and one that helps to ensure the future of the game.