Unibet Increases Swedish Sports Commitment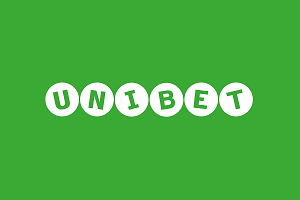 There can be few betting companies with a more diverse sponsorship portfolio than Unibet. Like many operators, the company has been involved with high-profile football clubs in the UK but their range has also included horse racing, cycling and even chess.
As a company with its roots in Scandinavia, Unibet also has a firm commitment to investing in Swedish sports and that commitment has been evident once again in June 2019. A recent announcement confirms Unibet as the main sponsor of the HockeyAllsvenskan League and it's clearly an important deal for all concerned.
Balances Boosted
Reports indicate that the arrangement is for an initial two years and it has come at a cost of 25 million SEK. This converts to around 2.5 million Euros and it comfortably dwarfs the previous agreement that was in place.
HockeyAllsvenskan were previously backed by the state owned organisation Svenska Spel and, when the agreement ran down earlier this year, it was said to be worth some 8 million SEK – less than a third of the Unibet deal. With that in mind, it's no wonder that the league are excited to welcome Unibet on board.
Inclusive Experience
Speaking to the Swedish press, Gabriel Niklasson, Commercial Lead at Hockeyallsvenskan said:
We look forward to working with Unibet to develop a sustainable, open and inclusive hockey experience that creates more emotions for our fans.
Above all, for all our supporters and our audience who are the most important to us. The collaboration makes us all stronger and will, in the short and long term, make Hockey Allsvenskan and the clubs better.
In response, the Kindred Group's Swedish General Manager Dersim Sylwan added:
HockeyAllsvenskan is the Swedish people's league – and this is something we recognize very much with. We know the genuine commitment and struggle that lies behind the league's success. Now we want to contribute to raising the economic and sporting conditions for Hockeyallsvenskan.
Unibet has for 20 years been striving to have the opportunity to contribute to the development of Swedish sports. We are proud and happy to be Hockeyallsvenskan's main sponsor.
Battling for Supremacy
The HockeyAllsvenskan is the second tier of national hockey in Sweden. It features a number of giants of the game along with some up and coming teams. They all share one common aim and that's to climb a level and to get to the top tier of ice hockey in the country.
In order for improvements to be made at all levels, an injection of finance is needed so Unibet's intervention is certainly a timely one.
The operator has also recognised its social responsibilities and has pledged a further 3 million SEK each year for CSR projects. But it's not all one way: Unibet will receive significant exposure by seeing its name attached to the hockey league and they will reinforce their position as a favoured option for many Swedish bettors.
It's therefore a positive step for both parties and the sums involved show just how seriously Unibet are about backing Swedish sport.