William Hill Continues Spanish Push with Oviedo Deal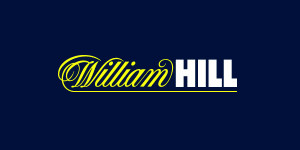 As part of their drive into the Spanish markets, William Hill have now added yet another Segunda club to their growing sponsorship portfolio. Real Oviedo are the latest to join the expanding team in a much-needed deal for a football club that was previously without a shirt sponsor.
The list of Segunda sides now under the William Hill umbrella has increased to eight following this announcement which has been described as something of a 'gamble' for the operator.
Signing Up
The new arrangement sees Real Oviedo join Las Palmas, Real Zaragoza, Almeria, Elche CF, Extremadura UD, AD Alcorcon and Albacete Balompie as the clubs currently benefiting from a William Hill sponsor deal. With the new Spanish season set to start this weekend, it's a timely announcement that will see valuable funds poured into Oviedo for 2019/20.
It also means that Hills will be even more visible across the Spanish football scene and as such, this contract will have been met with enthusiasm on all sides. At least we assume that's the case as we have yet to see any quotes from William Hill or from Real Oviedo but this will certainly be an important contract for both parties moving forward.
Bouncing Back
It's been a difficult few years for Real Oviedo who started the 2000s as a La Liga outfit. Subsequent relegations and severe financial problems have since taken their toll and, after a time when Los Azules were in freefall down the leagues, they have taken to a period of stability in the second tier.
At the end of the 2018/19 campaign, Oviedo finished in a commendable eighth position so it seems they may just be ready for an assault on the top flight. The current squad contains a good mix of youth an experience and, with William Hill adding extra funding, there may just be time to add to the roster ahead of the new season.
In Return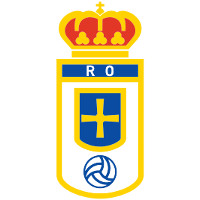 William Hill have entered into this blanket agreement which will guarantee vast exposure at this level. The operator's name and logo will now be visible at eight different grounds around Spain and that pitchside advertising will doubtless be joined by marketing on digital channels and clubs' official websites.
The exposure will increase on matchdays whenever any of those clubs are picked up by the live TV broadcasters and, there will be many occasions where William Hill will actually be sponsoring both teams on show.
So why has the move from Hills been described as a 'gamble'? The news comes at a time when the Spanish government has announced plans to ban all forms of gambling advertising. At present, there is no directive in terms of sports sponsorship but it's not beyond the realms of possibility that this will also encounter severe measures.
That's all for the possible future but for now, William Hill continue their push into Spain and will now become the most familiar brand for football supporters focusing on the country's second tier.