Zlatan Signs on with Bethard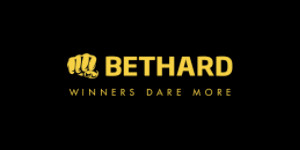 It's been a busy period in the life of the great Zlatan Ibrahimovic: After the veteran striker defied those who said his career was over, the Swedish international came back from a serious injury to rejoin the Manchester United squad before moving on to the US for another chapter in his intriguing story.
Now with MLS outfit LA Galaxy, Zlatan has also been occupied off the pitch, signing up with sportsbook company Bethard as their new brand ambassador.
Welcome On Board
Bethard are a proud Swedish company themselves so it's a big coup to bring on board one of the greatest footballers that the country has ever produced. The appointment sees Ibrahimovic move into what is described as an 'ambassadorial and development role' as he looks to raise the profile of the brand beyond its own country of origin.
While licensed and operating in Malta, Bethard has confirmed that it is seeking licensing in major territories and that it hopes to be up and running in key European markets by 2020. With Zlatan heading the ambassador side of the operation, they have a figurehead who will resonate with the football betting community in particular and the player confirmed that he had turned down similar offers in the past before agreeing a deal with his native Bethard.
Courted
I have obviously been intensively courted by betting companies throughout my career, but up until now I have not been presented to anything that has triggered me.
Ibrahimovic said.
With Bethard, there was something different. It's a company with Swedish roots, the founders are from my home town and they are true challengers who really want to do things differently.
In welcoming their new figurehead, Erik Skarp, co-founder and chief executive of Bethard Group added:
We have taken a bold decision to start building a next generation sports betting brand and we are of course super excited to welcome Zlatan onboard.
This move marks the starting signal for us. We have taken a bold decision to start building a next generation sports betting brand and we are of course super excited to welcome Zlatan onboard.
Through the agreement we will not only have an outstanding brand ambassador, but also a very engaged co-owner who I know will push us relentlessly forward.
Distinguished
Ibrahimovic is reaching the end of a long playing career that has taken him from Malmo in his native Sweden through the Netherlands, Spain, Italy, France and England before arriving at what looks to be his final destination with LA Galaxy.
In his time, Zlatan has scored over 400 club goals in all competitions across Europe and while his career in Sweden may have been brief, he is firmly placed as a national hero. 62 goals in 116 full internationals have ensured that cult status and while he has officially retired from international football, there are constant calls for Sweden to recall their greatest player.
Post-football Career
It is very hard for some players to adjust to life after football but Zlatan Ibrahimovic seems to have already taken a positive step, even if he is still out on the pitch at the age of 36. While turning out for LA Galaxy, he has already booked a place in the corporate world which he can build on as and when he retires.
His arrangement with Bethard means that he is giving something back to his native Sweden by helping a Swedish company to expand beyond their own country and to grow a presence in Europe and beyond.
As for Bethard themselves, they could hardly have chosen a better ambassador as they make their way into the wider world of online sports betting.