10Bet Backing West Brom in Betting Partnership Deal

Just days after announcing a full shirt sponsorship deal with Championship club Blackburn Rovers, sports betting operator 10Bet have lent their support to another second tier side. The latest news confirms that the sportsbook have been installed as official betting partner to West Bromwich Albion for the 2018/19 season.
The deal will also see 10Bet's logo appear on the back of West Brom's shirts across the campaign so this continues a bold step for the company into the arena of football sponsorship.
Baggies Bouncing Back
Having suffered relegation from the Premier League at the end of the 2016/17 campaign, West Brom (the Baggies), will be hoping to return to the top flight at the very first attempt. Although there are the notorious 'parachute payments' provided to relegated clubs, every commercial deal is important as managers look to bolster their squads for the new season.
For 10Bet, the West Brom tie-in marks a continuation of a significant push that began with their previous contract with Blackburn Rovers. It's designed to bring greater brand awareness to English football fans and as such, it's a nicely balanced deal that has been welcomed by all relevant parties.
Ambitions
In a press release, West Bromwich Albion's Chief Commercial Officer Simon King said:
10Bet are a company with big ambitions and like Albion are aiming for a successful year.
Their new visual identity is very powerful and we are proud to showcase it on the famous Albion kit for the new season. We believe we are the perfect partner to help grow their brand and we look forward to building a fantastic partnership.
Speaking on behalf of 10Bet, Marketing Director Daniel Corcos added:
As the official betting partner of West Bromwich Albion, we are committed to building a strong relationship with the team and its loyal, passionate fanbase.
Albion is a club steeped in tradition and history and we're proud to back the Baggies' campaign to reclaim Premier League status and to seeing our new visual identity on their new kit.
Opportunities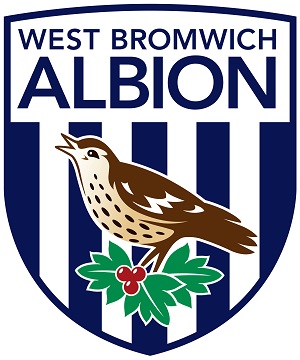 The announcement also states that fans of West Bromwich Albion stand to benefit from the deal thanks to 'a range of unique betting opportunities'. Customers of 10Bet and fans of West Brom should therefore check the club website and the usual social channels in order to be informed of these offers as and when they are published.
As for the club, new manager Darren Moore has so far retained many of his most important players including striker Salomon Rondon and midfielders Jake Livermore and Nacer Chadli. Striker Jay Rodriguez also remains at the Hawthorns but the transfer window remains open for another month and we could yet see some departures.
To keep those players happy and to attract new arrivals, West Brom will need to keep wages competitive and consider transfer fees carefully and that's why 10Bet's partnership couldn't have been timed any better.
With West Brom receiving vital funds, 10Bet looking forward to increased exposure and supporters also set to benefit, it's a positive announcement with advantages for all parties as the 2018/19 season approaches.