12Bet is Now an Official Partner of the BWF Championships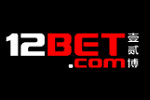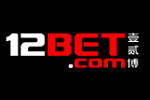 We've seen plenty of new sponsorship deals between betting companies and top sporting sides in recent weeks. Mostly these arrangements focus on the high profile sports with football at the heart of everything so it's really refreshing to see an operator such as 12Bet getting behind a body that needs its help more than most.
Badminton may not be the most popular sport around but it's enjoyed by millions across the world and it needs TV revenue and support from the corporate world in order to survive. That's why it's good to announce that 12Bet are now an official partner of the BWF Championships in 2017.



The BWF – Badminton World Federation – first held its word tournament in 1977. At that stage it only took place every three years but after a surge in popularity, it has now become an annual event. In 2017, you can watch the BWF Championships at the Emirates Arena in Glasgow from August 21st to 27th with packed audiences in attendance.
Active Partner
The list of sponsorship and betting partner deals involving 12Bet is a really extensive one and few operators would back sport as much as they do. In the present day, the company is a commercial partner of Spanish side Sevilla and they have negotiated similar deals with Newcastle United, Wigan Athletic, Crystal Palace, Leicester City and Arsenal in the UK.
Previous sponsorship of snooker shows that they are happy to back the smaller sports and 12Bet have previously been involved with Badminton, having sponsored the All England Championships back in 2015.
Clearly, they are happy to be back, this time with the BWF.
We are delighted to add the BWF World Championships to our growing sports sponsorship portfolio.
said 12Bet's spokesman Rory Anderson.
It is a huge event that will be broadcast in several of our key target markets. All the top players in the world will be taking part. We wish them the best of luck in what promises to be an enthralling event.
Speaking on behalf of the BWF, Secretary General Thomas Lund replied:
This tournament is the highlight of the 2017 season, bringing together badminton's most accomplished players. It will be watched keenly by millions globally and will offer significant worldwide exposure for the 12BET brand.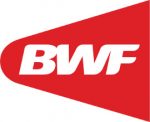 That's an interesting point and it's true that while badminton is not considered to be a big sport in the UK, there is great interest in other parts of the world. Some of those areas may not have access to betting sites but certainly in mainland Europe this is a big deal and will certainly help to raise 12Bet's profile in Germany and the Benelux regions in particular.
12Bet must therefore be congratulated for looking away from the normal channels and getting behind a sport where financial help is not so easy to come by. It's the latest in a line of deals backing these so-called minority sports but there is good exposure for badminton in certain countries so hopefully this arrangement will be a beneficial one for all parties.