12Bet Get Behind World Taekwondo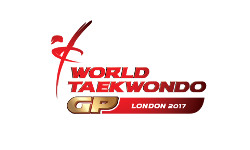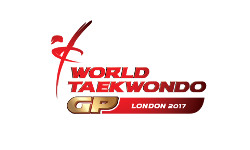 Recently we've seen how so-called fringe sports can really benefit by getting some solid sponsorship deals behind them. It's OK for football – a sport with huge revenues from big attendances and global TV coverage but other events really need extra financial input just to survive.
Snooker, Darts and Basketball have all been the beneficiaries of sponsor input in recent weeks but now it's the turn of taekwondo, a martial arts discipline that Britain has excelled at over several Olympic Games but gets little interest from the TV Broadcasters.
Boost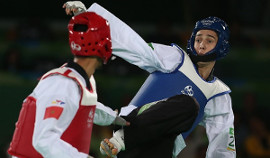 Taekwondo is getting a financial boost thanks to 12Bet who have agreed to get behind the World Taekwondo Grand Prix and World Para Taekwondo Championships which take place in London later in October.
The events will go off at the CopperBox Arena in the capital's Queen Elizabeth Park from the 19th to the 22nd of October and there should be good crowds in attendance across the four days of action.
As main sponsors, 12Bet will get good exposure inside the venue and their branding will be visible for all to see. It's a deal that therefore pumps in vital funds to the sport but the bookmaker will certainly get something in return and it's a deal that has pleased all parties concerned.
Brand Exposure
I am really pleased to be involved with the 2017 World Taekwondo Grand Prix and World Para Championships. I am looking forward to 12BET receiving great brand exposure in key markets.
said 12Bet spokesman Rory Anderson.
The combination of LED branding around the matt, which is also 12Bet branded, should give our brand fantastic exposure.
Both events should be spectacular, and we wish all involved the best of luck.
We are proud to be hosting the best taekwondo athletes in the world for the Grand Prix and World Para Championships in London.
replied Julia Newton, chair of GB Taekwondo.
12Bet have recognised the global reach and value of our sport and event and we are delighted to have them on board.
The Basics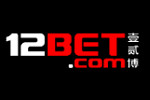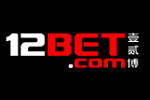 If you are unfamiliar with the sport of taekwondo, this is a Korean martial art which saw an extended period of development throughout the 1940s and 1950s. Points are scored through kicks to the head area although naturally there is plenty of protection for those who are taking part.
It was only introduced to the Olympic Games at Sydney in 2000 and that underlines that this is a more modern discipline than the many ancient martial arts that we may be more familar with.
The last world championships were held in South Korea in June 2017 and the host country dominated the medal table with five golds, three clear of nearest rivals Turkey and Serbia.
Great Britain, who host this month's Grand Prix, were well represented with five medals overall including one gold so the competition's hosts will be hoping for plenty of interest from spectators over the four days of competition.
Not only is this a fringe sport but in terms of overall martial arts it's also relatively new so it faces a battle to raise awareness in the modern day. One way in which it can grow is through sponsorship so this deal with 12Bet is a very important one for the sport in the UK.
12Bet will get a decent amount of exposure from it too so hopefully both parties will benefit and that it's an arrangement we see being repeated across similar sports in the months ahead.