A History of Betfred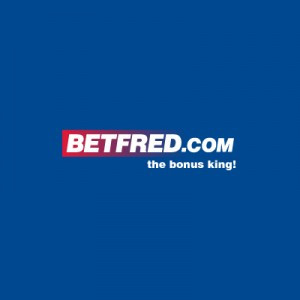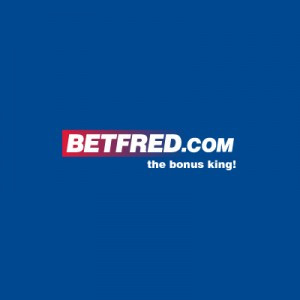 In a relatively short space of time, Betfred have grown to become one of the biggest names in online betting and their growing customer base reflects their standing among the established bookies. Their charismatic owner Fred Done likes to be at the forefront of their marketing campaigns and his enthusiasm remains evident on the TV ads that are beamed into our homes.
But their history precedes the digital age and in 2017, Betfred will celebrate 50 years of trading so how did things start and how have they developed in the intervening years?
Early Years: 1950's and 1960's
Fred Done was born into a world of betting and as a young lad, he was a bookie's runner, collecting bets from the local factories and pubs on behalf of his father's firm. It was a career that was to stay with him for life.
Betfred Begins: 1967 – 1970
In 1967 Fred, along with his brother Peter opened their first physical betting shop in the Salford area of Manchester. With a strong local reputation, the business soon flourished and a second shop was opened two years later in 1969.
It's said that while the Dones were always looking to follow their father and start up for themselves, their business could only be financed once they had secured a big win by betting on England's 1966 World Cup triumph. The triumph of Geoff Hurst, Bobby Moore and others had indirectly led to the birth of a great bookmaker brand.
Innovation: 1980s – 1999
Take a look at the promotions offered by Betfred today and they are all very innovative: Double Delight and Hat Trick Heaven is just one of the creative offers on show and Fred Done has been at the forefront of new developments in the world of gambling for some time.
Back in 1984, Done was credited with the invention of the Lucky 15 – a formula where four events are chosen and 15 bets are placed on the four separate outcomes. Much later on, Betfred were the first ever bookie to pay out early on a result as they settled bets on Manchester United to win the Premier League at the end of the 1998 season. There was just one problem – United didn't win it and the trophy went to Arsenal instead but these actions guaranteed plenty of positive publicity.
Shop Expansion and Acquisitions: 1997 onwards
In the meantime, Betfred's presence on the High Street continued to develop and in 1997, the organisation opened its 100th betting shop. From there, expansion continued at a more rapid pace and having acquired the Demmy Racing Group in 1999, the total number of shops hit the 200 mark a year later.
Although still primarily a known entity in the north of England only, that total continues to rise. In 2005, Betfred hit 500 shops and there are over 800 in 2016.
New Technologies: 2000 onwards
The dawn of a new age saw Betfred establish their online presence but before that, its telephone banking arm was opened to the public in 2002. Betfred.com followed in 2004 – a little later than some but the mobile side of the internet operation followed just a year later and the company's online activities are of paramount importance moving forward.
At that stage, perhaps the focus remained on the physical shops as more landmarks were reached. In 2004, the same year that the operation went online, they opened their 450th premises in London's Leicester Square and went on to make history by creating the first betting shop millionaire in November of that year. You can also find Betfred shops at many of Britain's top race courses and where better to be if you want to attract the betting community?
The company is a huge supporter of horse racing in the UK and having purchased the Tote in 2011, it promised to put some £155m into the sport over the subsequent seven years.
The Present Day
Betfred may have been slower than some to establish their digital presence but having gone online, their profits soared. In 2003, the company turnover was measured at £550 million and although that is undoubtedly a healthy amount, just twelve months later, it had increased rapidly to £3.5 billion.
Naturally there were other factors behind that dramatic rise: this was a time when Betfred's physical betting shops were continuing to rise and their presence of UK race courses obviously helped but this is an incredible indicator as to the benefits of trading online and how the internet has revolutionised the betting industry.
As profits grew, Betfred became more involved in sports sponsorship and for a while they were official betting partners for both Wembley Stadium and Tottenham Hotspur Football Club. Although their name wasn't emblazoned across players' chests, it meant that any supporter of the club could access special deals and previews while that arrangement was in place.
A similar deal to the Wembley stadium one was struck with Haydock Park racecourse while the company also sponsor three greyhound tracks and have backed many leading horse races in recent years – most notably the Cheltenham Gold Cup up until 2015.
Currently, they are sponsors of the World Snooker Championships and have just extended that particular deal through to 2019.
Even in this current digital age, it feels as though Betfred have split their priorities between the online world and the High Street where their betting shops thrive in many parts of the UK. You can't really argue against that approach and it's certainly good to have some friendly personal service if you're one of the many people who still likes to pop in and have a bet while out and about.

But there's no doubt that the Betfred.com website has helped to boost their profits and to make them so much stronger. For those of us who bet online, this is a sportsbook that has lots to offer and let's hope they continue to go from strength to strength for many years to come.