A History of Paddy Power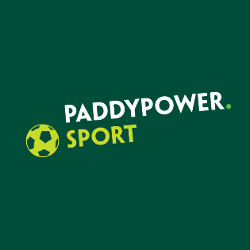 They are one of the most popular bookmakers around and one that draws us in through entertainment and a great sense of humour which is displayed in their TV advertising and on Social Media. Paddy Power are also making far bigger inroads on the UK High Streets now and they are set for a long period of growth.
Now merged with Betfair they retain their own brand in this powerful axis but how did things start for this Irish bookmaker?
In the beginning: 1988 – 1990
Paddy Power was formed when three independent Irish bookmakers came together in the late 1980's. Between them, David Power, Stewart Kenny and John Corcoran owned 40 betting shops but at a time when the small independents were being swallowed up by the big brands, they decided that they would be stronger together.
Of the three, the Power name was considered to be the strongest and the most well known and with the choice of green colouring in the branding, the name 'Paddy Power' seems to have chosen itself.
The plans were to expand rapidly, although at that time, the new organisation was concentrating firmly on building its base in Ireland. Previously, the 40 shops had mostly been hidden away in side streets but the new growth focussed on setting up new premises in the heart of city shopping areas.
Power, Corcoran and Kenny also wanted to focus on giving a great customer service and as a relatively small organisation at the time, this was an area where they could certainly score points over the 'big boys'. A strong and loyal following developed across the country but news was spreading much further beyond the Emerald Isle.
The entertainment brand: 1991 – 1999
Paddy Power began making the news beyond Ireland as they started to provide a series of novelty bets. This area of the market wasn't exactly new – firms such as Ladbrokes had been opening markets on a White Christmas amongst others for many years – but the nature of the bets started to get them noticed.
That practise continues into the present day and along with the bizarre markets, there are odd entries appearing in amongst the more conventional ones. For example, Paddy will list TV presenters and others wholly unsuited for the job in a football club's next manager market. A day after Jose Mourinho became the new boss of Manchester United, he was still quoted in the next Aston Villa Manager betting.
Not all of these offers have been entertaining ones and many have courted controversy over the years. In November 2008, Paddy Power offered odds of 16-1 that new American President Barack Obama would not finish his term. This could euphemistically have been interpreted that they would pay out if he was assassinated but as they say – 'there is no such thing as bad publicity'.
Paddy Power also found themselves in trouble for a more minor offence in 2008 when they paid out bets on Stoke City to be relegated after just one game of the new Premier League campaign.
Digital Days: 2000 to Present
Paddy Power were among the first of the big bookmakers to recognise the importance of online gaming and in 2000, paddypower.com went live. In a short space of time, the income generated from their online business grew to eclipse the takings from their bricks and mortar shops and in the present day, it's claimed that over £4 Billion is wagered at their website every single year.
The organisation continued to stay at the forefront of digital innovation, becoming the very first bookmaker to publish an app at the Apple store. Prior to that, Paddy Power had also become pioneers in other areas of the gaming market as they launched their casino and poker sites.
In the present day, Paddy Power's sports portal retains its popularity by providing top value in all of the main markets including football and horse racing. Added to that is a generous welcome bonus while you can always expect to find some great deals for the life of your account.
Out of all the major bookies, Paddy are the ones to have really embraced the digital era as their entertaining TV ads are backed by comical social media accounts. You'll always find a great experience as a follower of Paddy Power and it's all linked to some serious value for the customer.
The Present day
Paddy Power's operating income for 2014 is listed as 163.8 million Euros, making them one of the most successful bookmakers in the business. As a standalone organisation, they are hugely important to the industry but 2016's merger with Betfair makes them even more powerful.
The deal, which was announced in September 2015, sees both brand identities retained with former Paddy Power executives holding the majority of shares – 52% to 48%.
Currently, the organisation holds 588 shops across the UK although as Betfair were absent from the High Street, these were all Paddy Power premises. Altogether, the merger has led to a huge company but it's great to see that the separate brands have been maintained.
Paddy Power remain committed to sponsorship deals and we are used to seeing their name behind some of the most important Flat and National Hunt races. Previously, they have been involved in other sports, including some niche events such as athletics but their involvement in football has largely seen their 'tongue in cheek' approach being adopted.
At Euro 2012, Danish striker Nicklas Bendtner revealed a pair of Paddy Power underpants, much to the annoyance of the tournament organisers and the Danish sponsors – who just happened to be Ladbrokes.
That's just another example of the alternative way that Paddy Power go about their business. A laugh and a smile is never far away but behind the entertainment this is a serious brand that gives great value for money and one that has achieved much since that modest merger back in 1988.