A History of William Hill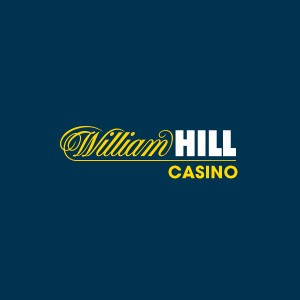 For many this is the first name in gambling: Growing up in the days before the arrival of the Internet, William Hill betting shops were prevalent on British High Streets and those of a certain age who still like to bet online would have almost certainly used one of their shops at some point.
They aren't necessarily the oldest bookmaker still in existence but their history stretches back over 80 years so how did it all began and how did they become the respected brand that we all know today?
Beginnings: 1934 to 1940's
The company was founded in 1934 by a Mr William Hill himself and in the days before the industry was fully legalised, the official history states that it was set up as a telephone and postal service only and certainly that would have been a main focus of the operation at that time.
William Hill, like many of his contemporaries, started out in bookmaking at a young age and while working as an apprentice at the BSA motorcycle factory during World War I, he would drive around and collect bets on his bike.
Once the war had ended, Hill began to take his bookmaking activities more seriously. He set up at race courses but at that point he was some way out of his depth – taking on professional punters and losing a ton of money!
Innovation: 1944 to 1960
As William Hill began to get a better grasp on his activities, he started all over again and some successful trading allowed him to move offices to London. From here, the company was officially formed as 'William Hill' and the serious work began.
Hills were at the forefront of some great betting inventions in these early days: The organisation was officially allowed to trade because a legal loophole allowed credit and postal betting as long as cash wasn't involved.
In 1944, a new creation was introduced as Hill produced the first fixed odds football coupon and a separate football area of the company was established.
Out in the Open: 1961 to 1969
Betting shops were legalised in the UK in May 1961 and by this stage, the practise of placing a bet became more open. While betting had still thrived despite the rules, this meant a natural explosion with a new wave of customers happy to come on board now that it was no longer outlawed.
Surprisingly, seeing as they had been at the forefront of innovation for nearly three decades at that point, it took a little time for William Hill to get involved and their first physical premises didn't appear until five years later – in 1966.
It is said that Mr Hill himself – a committed socialist – was concerned about the distractions that betting shops would bring to the working man. However, it was at that time that the direct battle with Ladbrokes was being lost. William Hill could no longer call themselves the 'World's Biggest Bookmaker' and it was Hill's friend Jack Swift who finally persuaded him of the great potential in this new side of the venture. The William Hill organisation acquired a significant number of shops in the late 1960's and the growth continued through acquisitions of smaller independent businesses – finally peaking at a number of over 15,000.
1971 – 1999: Changes
William Hill has, himself, been the driving force behind the company and continued to move things forward. He retired as late at 1970, after more than five decades in the industry before he passed away in 1973.
From 1971 onwards, the company changed hands, originally being acquired by Sears Holdings before Grand Metropolitan took over the reins in 1988. A year later, Brent Walker acquired the business and ran William Hill for eight years and the company continued to build its list of betting shops until a revolution changed the way we all place our bets.
1999 to present: The Digital Revolution
Although they are very much a traditional bookmaker – one that retains that physical presence on the UK High Street – William Hill were among the first bookies to join the internet revolution and set up an online website.
Before that, in 2000, they established an offshore telephone betting service as the gambling community started to look beyond the traditional methods while seeking new ways in which to place a bet. This may not seem like a particularly spectacular development in this modern era but in fact, telephone betting and any type of commerce held 'over the phone' was considered to be quite revolutionary at the start of the century.
Like all good bookies, the technology side of things has expanded to include mobile betting and an app while new ideas such as betting in play have also been embraced. The casino site was also introduced and while many of us still like to visit a physical shop from time to time, William Hill's internet operation is one of the fastest and easiest to use.
The Present Day
When you look at William Hill's last set of declared figures they are quite staggering. 2015's accounts show total revenue at £1,590.9 million and an operating income of £283.3 million, all of which led to an overall profit of £189.9 million. Across the globe they employ 16,000 people and are clearly one of the biggest players in our industry.
William Hill have become involved in a number of sporting sponsorships although they have been relatively quiet in terms of football – a shirt deal with Malaga in 2009 was a rare foray into this area of advertising. And – if you had been watching the Scottish Cup Final as recently as May 2016, you would have noted William Hill as the principle sponsor of the trophy.
Horse racing has benefitted from Hill's sponsorship over the years while in the literary world, the William Hill Sports Book of the Year is a highly sought after prize.
They are a company that obviously like to give back to the sporting world having done so well out of it for over 75 years.