A History of Stan James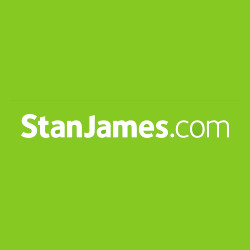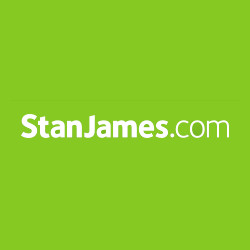 Like all established British bookmaking brands, Stan James started from very humble beginnings and they've also been around for a lot longer than many would think. They've been here for over four decades in fact with their first ever betting shop having been set up in Wantage, Oxfordshire, in 1973 and since the internet took over and revolutionised the way we place our bets, they've become a household name.
Now part of the bigger Unibet group, they retain their own identity which is good news for those who have got onside with the brand. They offer plenty to interest punters including value for money odds but outside of bet365, many would say that this is the biggest provider in terms of betting in play markets.
Stan and James: 1973 to 1980
If you've seen the TV adverts promoting this bookie then you will already be familiar with the two characters Stan and James. One thinks with his head while the other follows his heart and in fact, these are loosely based on the people who first founded the company over 40 years ago.
The two partners in the original business were Steve Fisher and James Holder: Steve combined his name with that of his wife Anne to produce Stan while James added his own to come up with the Stan James company.
Although betting shops provided the main, and sometimes only channel of business for most UK bookmakers, the fledgling Stan James operation saw beyond them and were among the first to establish a dedicated telephone staking service in those early days. Many of the biggest names in bookmaking didn't get on board with this until the start of the 2000s so you could say that they were innovators in this respect.
Consolidation: 1981 to 1997
For much of their early life, Stan James operated with just a handful of betting shops and these tended to be isolated in the Berkshire and Oxfordshire regions of the UK. The telephone betting side of the operation already gave them much greater exposure and unlike competitors of a similar size, they were able to work with customers from across Great Britain.
Even then, they were fairly unknown among the wider betting community, particularly those who didn't have a Stan James shop on their High Street so they continued in this modest, yet profitable fashion until the digital explosion came along and changed everything.
Online Revolution and Acquisitions: 1997 to Present
We've seen with other established bookies that many were slow to realise the importance of the Internet as it began to develop through the late 1990's. You can't accuse Stan James of being slow out of the blocks however as their own website first hit the World Wide Web back in 1997.
As pioneers of telephone betting, it wasn't a great surprise that they should be at the cutting edge of another new development in the industry and to date, the digital revolution is the biggest and most important that there has been, or possibly ever will be!
The late 90's and early 2000s represented a time of huge expansion and growth for the Stan James organisation as they looked towards mergers and acquisitions as a way to drive their brand forward. The serious action began when the company bought BetDirect in 2007 from 32Red at a cost of £5.75 million, merging it in with the Stan James brand a year later.
In 2008, they acquired Betterbet.com and in 2009 they entered into a partnership with Austrian operator BetKick and together they set up two separate entities – SJBet and SJBet24.
Along with a focus on the online side of their business, Stan James also increased their physical portfolio as they set up betting shops with the Austrians in Germany, Austria and other key areas of mainland Europe.
In addition, Stan James alone purchased 27 branches of the defunct bookie Pagebet and merged them with their own shops. This was an area where they were very active and no doubt made them a far more attractive proposition when Unibet came calling.
The Present Day
In July 2015 it was announced that Unibet Group PLC had acquired the entire Stan James operation, paying an up-front price of £19 million.
We are delighted to join the wider Unibet group. There is a substantial market opportunity in the UK following the re-regulation,
said Stan James CEO Denis Kelly when the announcement came.
Undoubtedly this makes them one of the biggest and strongest names in the industry but for many of us it's important that the two companies keep their brands going individually. So far that has happened and it's hoped that it will continue into the long term future.
For now, Stan James retain their operation and that website which is coming up for its 20 year anniversary. They were among the first to go online and that side of the business just keeps getting stronger with a great welcome bonus, other offers and some top value for money for all account holders.
They also have a strong presence through social media and TV ads and although Stan James have been a little quieter on the sponsorship front, they have been behind some top class events in the world of horse racing and darts in recent years.
Like most of the big names, they came from very small beginnings – in this case just one betting shop – but the fact that they have been at the forefront of new innovations such as the internet and telephone betting has helped them thrive and Stan James expect to grow ever stronger in the years that lie ahead.