Betway Continues ESports Push with Invictus Sponsorship

In the growing world of eSports, Betway are one of the most valued commercial partners with a number of sponsorship deals involving leagues and teams around the world. The sports betting and casino operator are title sponsors of the Ninjas in Pyjamas and the Made in Brazil sides and the company has now added to their roster.
In the latest announcement, it's been confirmed that Betway have been installed as jersey sponsor and content partner for Chinese eSports organisation Invictus Gaming.
Terms
The deal between the two parties is for one year at the moment and the contract begins when Invicta appear at the International 2018 in August. The arrangement is focused on the team's participation in Dota 2 so there is no conflict between Betway's other deals which are based around Counter Strike: Global Offensive competition.
Invicta Gaming is well known on the circuit but this is another contract which will prove to be of huge benefit to both parties and it's naturally been welcomed with enthusiasm by all involved.
Rich History
Betway's CEO Anthony Werkman said when the deal was announced:
A strong brand with a rich history in esports, Invictus Gaming are one of the few teams to win The International, and we are extremely proud to bring them into the Betway family.
After seeing incredible success in CS:GO, we can't wait to replicate our market leading content in Dota 2 through this landmark partnership.
No comments could be traced from the Invicta Games camp but this will undoubtedly be a boost to the team as they face a busy schedule starting with the International 2018. For an eSports side, finances help with travel and accommodation – basics that most mainstream sports take for granted so this is a welcome intervention from the sports betting and casino operator.
Under the Spotlight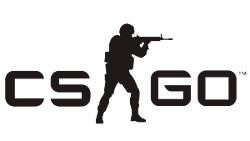 In conventional sports sponsorship, the involvement of gambling companies continues to receive some negative press and it seems that this attitude has now crossed into the world of eSports. The games developer Valve, who play a key role in the growth of eSports around the world, has reportedly advised teams not to accept sponsorships from gambling companies although it has yet to lay down any distinct rules on the subject.
At present, there are a number of sponsorship contracts that have several months yet to run and that's the suggested reason why Valve haven't officially intervened but it's not inconceivable that they will look for a ban in the future.
That would be a great shame and while the argument for this move is acknowledged, the fledgling world of eSports needs as much financial support in can get and, as we've seen in mainstream events away from the virtual world, betting companies are keen to get involved when other companies look to stay away.
That's a debate for the future but for now, Invictus Gaming are getting some valuable sponsorship backing and it will be fascinating to see how they compete across the one year term of this contract. It isn't a one-way deal however as Betway will continue to get useful exposure at tournaments and their continued support means they are fast becoming one of the most preferred outlets for the eSports betting community.