Newcastle United Drops Betting Operator from Youth Team Shirts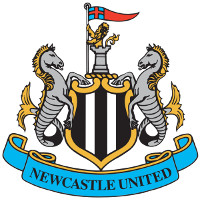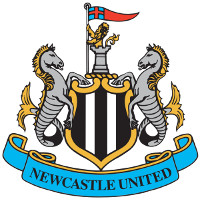 There is no doubt that sportsbook and casino operators play an important role in terms of sponsorship and bringing funds into football clubs across the UK and beyond. For those sides that sit in the lower reaches of the leagues, it's particularly important to get the best possible deal in order to help the club grow at all levels.
Contracts continue to be signed but naturally, gambling isn't an area that sits comfortably with everyone. Youth team football is a particularly touchy subject so perhaps it's no surprise to see that Newcastle United have taken steps to disassociate their youngsters from the club's main sponsor.
Removal
Back in summer of 2017, Newcastle United signed a multi-year sponsorship deal with the Fun88 brand which allowed the operator to display their logos on both first team and youth team shirts. However, in the wake of an article by the Sunday Times which suggested that some clubs were using younger players to promote gambling, it's been decided that the youth team element will be taken out of the equation.
Fun88 branding will no longer be shown on the youth section shirts at Newcastle United and all players involved will have their photographs retaken for the purposes of the club's official website. Presumably, the two parties involved will also come to some form of financial arrangement regarding compensation but those details have not been released.
Necessary
The delicate balance between betting and football was perhaps best illustrated when SkyBet extended their sponsorship of the English Football League in November 2017. As part of the new deal, the operator chose to place responsible gambling messages on players' shirts with the move being welcomed by industry watchdog the Senet Group.
At the same time, however, there was a less favourable response from Gamble Aware, the charity set up to tackle problem gambling.
Speaking on behalf of the charity, Chief Executive Mark Etches said:
Today's news confirms that gambling advertising in sport has now reached a tipping point and we run the serious risk of normalising an adult activity for young people.
SkyBet, meanwhile, highlighted a flip side of the argument, claiming that away from the iGaming industry, there was little interest in sports sponsorship from other sources. While the big Premier League clubs may not rely quite so heavily on these arrangements, sides in the Championship and below need vital revenue so the argument is that no-one should be discouraged.
Brentford signed a contract with Leo Vegas in 2017 while at the start of 2018, Magical Vegas teamed up with Ipswich Town. Neither of those two clubs are particularly glamorous and they won't attract multi millions in revenue so the input from commercials partnerships can be vital, just in terms of survival.
Logical
At the same time, it may just surprise even the most dedicated members of the betting community to learn that sponsorship of youth teams by a sportsbook was even in place. In that sense, it's probably a logical move to remove any logos from the shirts in question.
With players involved under the legal age of gambling, it's not really to be encouraged and the same should apply to other brands in the alcohol industry. Then, of course, there is the question of what happens when those players are promoted to the first team. An example – one of many – came when 16 year old Reece Oxford made his full debut for West Ham with the brand logo of Betway on his shirt.
It's a difficult balance that's for sure but few can argue that the revenue generated from betting brands isn't vital. It's about common sense to a large extent and perhaps that's been shown in this latest move from Newcastle United.